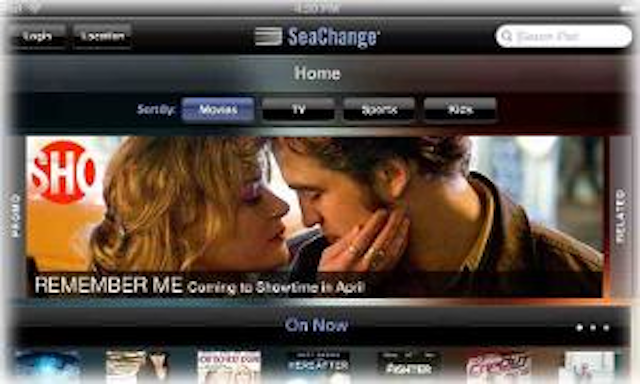 At the Cable Show in Chicago,
SeaChange International
will demonstrate its Nitro multi-screen user interface software, designed to provide a consistent look and feel as users navigate and manage linear and on-demand content across mobile, PC, tablet and TV screens. A major MSO is the first Nitro customer, with an initial deployment planned for later this year.
Nitro leverages HTML5 for controlling video content on any screen. Key features include support for linear and on-demand video viewing, multi-room DVR, virtual channels, TV listings, bookmarking, search and recommendation, and handheld-as-a-remote capability, the latter transforming enabled mobile devices into in-home remote controls.
It also supports social networking via "virtual parties," whereby users can have a common VOD experience from different locations by communicating, sharing comments and inviting others to participate. Upcoming versions will open up to third-party back-offices.