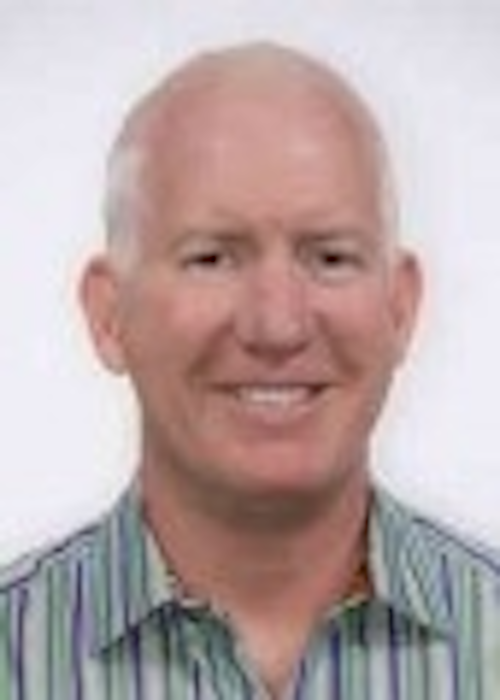 By Tim Hermes, BTR Founder and Publisher

Back in "the day" (which was a Thursday for those of you asking), pre-2000, there were four key industry events in my world ... two that basically covered programming and ops, and two that covered technology. Like all trade shows and industry confabs, there was cross-over. Sometimes, a lot. But it also can be said that there was a line of demarcation. Now the industry has two main shows with all the main campers - NCTA, SCTE, ET, CTAM, Kaitz - rolled into one or the other. Last year was the first experiment. It went well, although I do feel some events didn't get a truly fair shake. But things happen.

But in the day, that being a Thursday ... there was:

The Western Cable Show. Probably the most fun of 'em all with the most diverse mix. Hey, I saw James Brown one year, met Kramer from Seinfeld, and did some good media sales to boot. It was an end-of-year show, ties were loosened, and I still remember the roar of the ESPN half-pipe skateboarders as they wowed the crowd. There was usually a tech-exhibitor component of about 30% but often they were the ones to visit (Motorola, Scientific-Atlanta, etc.) plus dozens of smaller companies. The Western Show had a sad swan song, and to this day it remains my favorite cable show.

The National Cable Telecommunications Show. Business, baby. All the time. The National show was when I broke out the best suit, tie, and put the Dr. Scholl's comfort soles in my shoes for all the miles I'd walk. Tracks and keynote were great, lots of tchotkes, and evening fun. This was the show where the deals were started or completed, and all was good in Cableland. And yes, the parties and events created trouble to get into. Technology? Well it was there. I remember "modem year" in '98 when practically every company was showing (laughably) a downstream-only modem...and there must have been dozens of them doing so.

The SCTE Conference on Emerging Technologies. Now in my opinion, this event was unique with a lot of value. In the early part of the decade, ET drew well over 2,000 attendees, was a staple of product introduction and usually there was a good CableLabs announcement or two as well. It's where you could get your geek on and really find out what was the Next Big Thing. For a non-engineer like myself, the tracks were like having coffee with Einstein. I got every fourth word. But like black licorice or the Grateful Dead, those who loved it, LOVED IT.

The SCTE Cable-Tec EXPO. Still chugging along. And while attendance has dipped like all other events, it still remains THE event for new technology introduction and hardware/software vendors to roll out the red carpet. I've been to 17 in a row and each year I get to learn something new. OK, no celebrities and no big gala events but the locale was always pretty good, the speakers were interesting and enlightening, the exhibits were fascinating, and I can clearly remember each year and the cities they were in. Always good choices. And I also remember the big introduction years like the Year of the Advanced Set-Top, the Year of IP Testing, The Year of Mobile Backhaul, and The Year of 3D. I'm sure 2011 will be the year of Multi-Screen Video...

... allow me to segue ...

NCTA's Cable Connect's Spring Show is next week. And, it would seem, the two branches of our bi-cameral broadband government have REALLY come together. The exhibit list looks like a 50/50 match of technology and operations. The conference tracks support that, and the attendance, I am sure, will be just as juicy. When I asked Mark Manlove, Director of Convention Marketing and Industry Affairs at NCTA about it, he said, "With the cable industry at the center of a revolution in video delivery, technology plays a major role in this year's show -- from the Spring Technical Forum, to the CIO.IT program, to an exhibit floor packed with the latest innovations from leading content and technology providers. Also, this year we're featuring a summit devoted to the IPv6 transition, a conference on advanced advertising, and 'The Park' - a prominent new stage on the exhibit floor for showcasing compelling concepts and breaking news announcements."

To me, that sounds like an event aimed at TRULY bringing both tech and ops-crowds together. And while I may pine for the old days sometimes (dancing at the Jolly Roger in Anaheim at 3AM, seeing the B-52s at the Fox Theater in Atlanta) perhaps the industry is well-served with just two uber-events. If both sides of the coin are getting what they want, heck, it sure saves on T&E.

So go, I say. After all, Chicago has great restaurants.

P.S. There really is a fifth major show - CTAM's annual confab. But due to limited attendance, even a blogger like me couldn't really provide insight into days past. Although it's still great to see CTAM's event thriving.