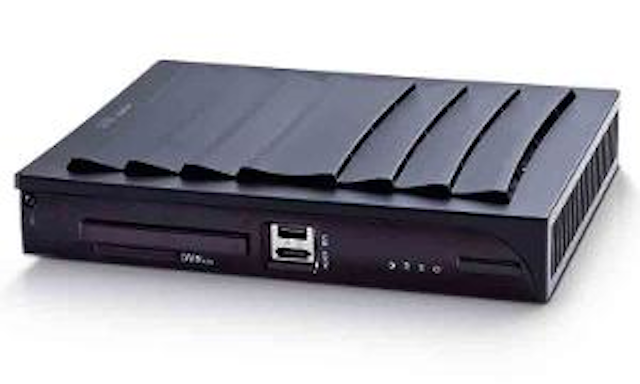 Advanced Digital Broadcast
is showcasing its latest pay TV platforms for the U.S. market at the Cable Show in Chicago. Products on display include a commercial video solution, set-tops, and an upgraded tru2way Analyzer.
The Commercial Video Solution is designed as a scalable turn-key platform to be integrated into operators' existing plant, leveraging both QAM video and the IP backbone infrastructure. It's intended for commercial markets such as hotels.
The Phantom tru2way set-back box is designed to fit on the back of any flat panel TV. It's an all-digital, OpenCable platform that includes 3D video capabilities and features such as ADB's patent pending DVR-Lite technology. The platform intended for both residential and commercial video markets. The Spirit interactive entry-level HD set-top box is designed to offer advanced services with minimal capital expense. It packs ADB's latest tru2way implementation in a small, inexpensive box. The product is destined to replace set-tops that have lived beyond their time.
The tru2way Analyzer - Remote access version is designed to co-locate the platform in NOCs where technicians can remotely monitor and retrieve network parameters. All the features of the original are available, including access to CableLabs EYES edge application suite.