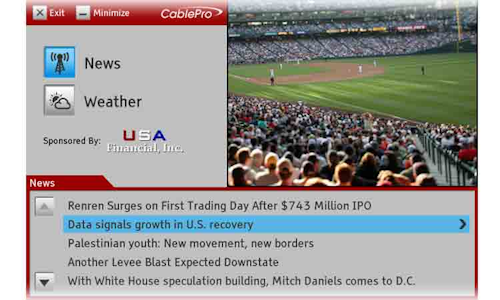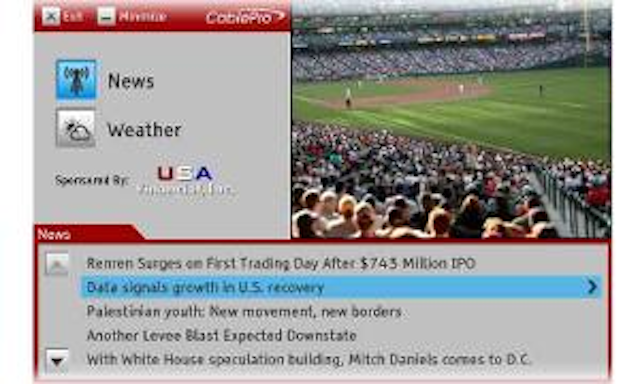 At this year's Cable Show,
itaas
' theme is digital video delivery everywhere through multi-platform applications that leverage current network architectures and technologies. Company demos and displays include video streaming, mobile marketing and messaging, wireless content search and set-top tuning, the iLaunch Application Starter Kit, and testing and deployment tools.
The company's video streaming application allows consumers to select and view streaming video content delivered by
Clearleap
's web-based VOD platform, Stream On Demand. The OTT video content can be started on an iPad and then paused and resumed on a
Roku
box connected to the TV set.
Interactive applications include the itaas-developed EBIF applications from
Neustar
and
iNDEMAND
. Neustar's Text Everywhere application allows sending text messages directly to a TV set. The iNDEMAND event reminder application is designed to increase pay per view (PPV) event buy rates by leveraging SMS text messaging to a subscriber's cellphone to remind them to buy an event.