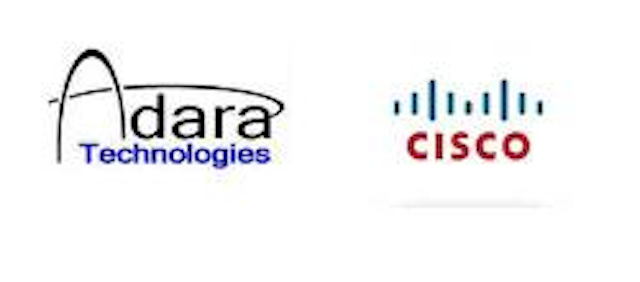 Adara Technologies
announced that
Cable Cable
, a Canadian cable operator with 4,200 cable subscribers in Ontario, has quadrupled its number of digital subscribers, with a corresponding increase in ARPU, in the two years that the cable operator has deployed Adara's hosted SDV solution.
According to Adara, since the launch of the solution in 2009, Cable Cable has increased the number of HD channels it offers by nearly 500%, from 25 HD channels at launch (and no more room to grow) to 100 HD channels today with bandwidth to continue adding more HD services every quarter.
The Adara hosted and managed solution incorporates
Cisco
SDV technology with Cisco's legacy and advanced digital set-top boxes to enable advanced interactive and HD video services. It's specifically designed to co-exist with other (e.g.,
Motorola
) digital video platforms, set-top boxes and conditional access technologies.