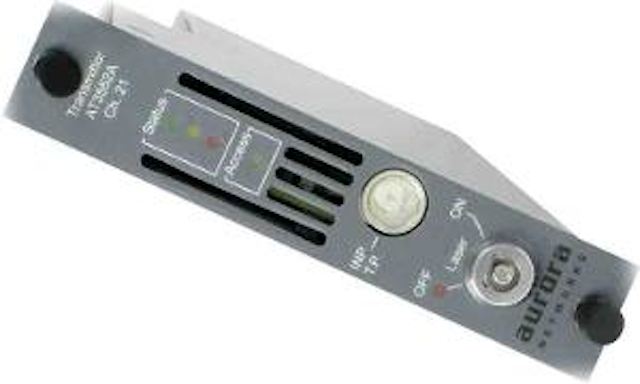 Aurora Networks
will display its residential and commercial product line at the CableNET technology showcase at the Cable Show in Chicago next week.
At the show, Aurora will unveil two technologies. The first is a platform designed to enable upstream bandwidth increases based on the elimination of the RF actives in the company's Fiber Deep. The second is a DWDM transmitter series designed to support full analog channel loading up to 550 MHz with QAM channel loading up to 1 GHz, with the transition to full QAM loading when required.
Other Aurora solutions at the show will include the Fiber Deep network -- including Node PON, Fiber on Demand and BitCoax, Ethernet-over-Coax technology -- and RFoG and RFPON components.