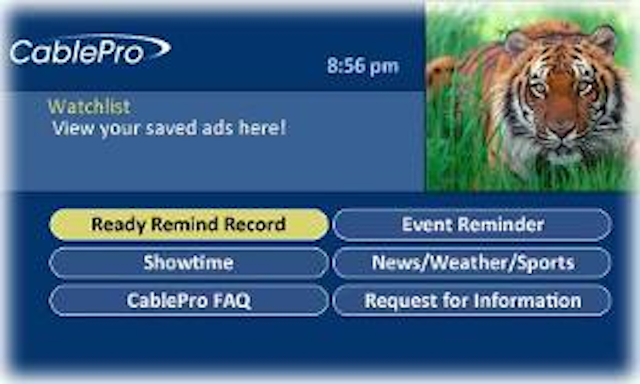 To support the need for applications that can be deployed quickly,
itaas
has developed the plug-and-play iLaunch program to include a suite of applications and tools that are pre-tested for the EBIF platform. The applications include offerings from itaas, programmers and third-party developers that are tested on EBIF-enabled systems to ensure maximum functionality and standards compliance prior to being selected. Operators can choose from a menu of applications to develop a package that meets their revenue and marketing goals.
The iLaunch program has two components: a program for cable operators to select ready-to-deploy applications and engage itaas for their deployment support; and a program for developers and content providers to have their applications tested on the TVWorks EBIF platform in itaas' labs to verify functionality and compliance. Once tested, the application can become a part of the iLaunch program. The basic starter kit includes three applications: Remind and Record; QuickStart; and News, Weather & Sports Info.