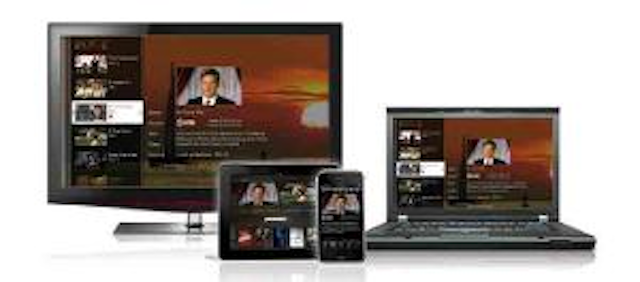 Nagra
demonstrations at the Cable Show will include advanced set-top box and DTA products as well as advanced advertising.
Nagra's multi-screen solution is designed to enable service providers to securely deliver content to multiple devices and seamlessly combine multiple sources (TV programming, locally stored media, over-the-top, social networking or on-demand). The solution provides a user interface, secure player (Nagra Media Player) and DRM solution (Nagra Media Persistent Rights Manager).
The company's DTA and set-top solutions are designed to provide access to a network of more than 60 Nagra-certified STB partners, including SD and HD DTA receivers. The DTA solutions allow cable operators to replace analog tiers with content protection and a guide powered by the
OpenTV
Livewire middleware. Nagra is also introducing a CableCARD and microSD solution to enable security in two-way set-tops, DVRs and mobile devices.
Through its OpenTV advanced advertising technology, Nagra will showcase its EclipsePlus Business Intelligence (BI), featuring dynamic methods to analyze an operator's advertising business. The analytics portal is designed to simplify identification of high-level trends while still providing the ability to analyze activity down to a minute-network-headend level.
The company's CableNET demo will focus on how to leverage multi-screen advertising opportunities through next generation VOD and linear interfaces. The demo will use OpenTV technology through the Participate product, integrated with Spotbuilder from
This Technology
, to show how a non-linear video stream containing one 30-second spot can provide a synchronized advertising experience on a secondary device (iPad).