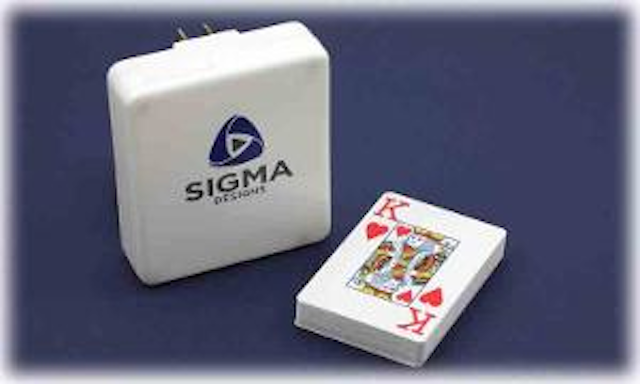 Sigma Designs
' Ultra-Thin Reference Platform for set-top-boxes is designed to be self-installable, without a power cord; it plugs directly into AC power outlets and uses Sigma's HomePlug AV with ClearPath for networking over the home's electrical wiring. It decodes multiple HD IPTV streams and connects to a HDTV through an HDMI connector.
It also integrates Z-Wave RF technology for remote control functionality, allowing control of the box outside of direct line-of-sight. It can be used to control not only the TV, but also more than 500 available Z-Wave devices including lighting, door locks, thermostats and more.
The platform's SMP8670 media processor is targeted at thin clients and optimized to run over-the-top applications and
Adobe
AIR for TV and Adobe Flash Player. The new solution is 40% faster and consumes 30% less power than previous Sigma thin-client solutions. Additionally, the architecture supports a variety of DRM and CA solutions, as well as
Android
,
Microsoft
Windows CE and Linux.
Sigma's HomePlug AV with ClearPath is a home networking technology for streaming of HD video, voice and data over existing powerlines in the home. The platform uses all three wires -- phase, neutral and ground. Conforming to the HomePlug AV standard, it's designed to deliver triple play, whole-home DVR, HDTV and 3DTV to every power outlet within the home.