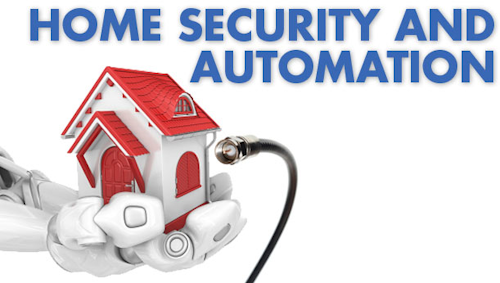 The cable industry's foray into the home security and automation sector got a shot in the arm last month with the news that Rogers Communications will use technology from iControl to provide services to its high-speed data customers.
The rollout will start with the English-speaking segment of Ontario, said Ian Pattinson, the vice president and general manager of Rogers Smart Home Monitoring. The French version -- focused on eastern Ontario -- and services for the Atlantic region soon will be added. The initial services will cover about 75% of the operators' footprint. The MSO has an inherent advantage, he said, in its ability to leverage its wireline and wireless arms to create a redundant offering.
While the cable industry has long dabbled in home security, the evolution of broadband platforms is making it a more intriguing business opportunity for operators. The core offering still is monitoring for theft, fire and other dangers. Today, though, this is perceived as a beachhead from which operators can market an extensive vision of home automation that includes sophisticated on-premises and mobile security and utility control. It also is the gateway to an even more lucrative set of smart grid initiatives down the road.
It is, potentially, a very lucrative business -- and one in which cable operators may be better positioned than the legacy phone networks that dominate the sector today. "We see interactive home security as being table stakes," said iControl co-CEO Jim Johnson. "Basic home security no longer is enough. It needs to be interactive. We also see home security as the anchor tenant for a broadband home management platform."
While home security and automation isn't garnering the headlines of multiscreen, there appears to be significant interest. "I think it's a direction in which [cable operators] want to go," said Dan Lehman, the director and general manager of
Comporium
, a company that provides back office and central station services on a plain label basis to cable operators. "Smart home applications are very high on the list for most of these guys, either to generate additional revenue or replace lost revenue. It's another service in the home. It's very sticky and another bundling opportunity."
Not Just the Big Operators -- and Not Easy
It appears to be a business that holds promise for both big and small operators. On the big side are Rogers and, of course, Comcast. In June,
Comcast
said it was expanding Xfinity Home Security from the initial 2010 launch city of Houston to Philadelphia, Portland (OR), Jacksonville, Sarasota/Naples, Chattanooga and Nashville. On the other end of the size spectrum are
NewWave Communications
(which operates in Arkansas, Illinois, Kentucky, Missouri, South Carolina and Tennessee) and Ohio operator
Massillon Cable TV
. Both signed deals with iControl and Comporium that were announced in late July.
Home security and automation is not a simple bolt-on product, however. Pattinson said Rogers has been working on the project for five years in conjunction with
CableLabs
and other operators. Moves into high-speed data and phone services hike the reliability bar -- which has steadily been rising for years -- still higher.
Operators must carefully pick and choose which elements of the physical infrastructure are shared across the entire infrastructure. The underlying high-speed data network is, of course, utilized. Rogers also links to the operational support/business support system (OSS/BSS), which includes trouble ticketing functions. Servers and other equipment, however, are solely dedicated to the security and home automation network.
Pattinson said Rogers' subscribers see all of their products, including the security and home automation services, at the same portal, though the security interface features an additional password. The mission-critical nature of the business dictates that the servers and most of the other network elements be separate.
The Multiscreen Question
A logical question is whether an initiative as ambitious as home security and automation makes it necessary to choose between it and multiscreen, a new business initiative that also requires deep additions to operators' physical infrastructure, ways of doing business and manpower assets.
Those in the home security and automation sector say it is not an either/or and that the two are synergistic. "We manage the touch screen just like we manage a digital set-top box," Pattinson said. "There are incredible synergies in technology operations. There are synergies in our media group .... There is a tremendous amount of reuse. We are standards-based. So the moment we release a Rogers on Demand Online app, it also is available for the smart home monitoring touch screen."
Insiders acknowledge that a certain amount of retraining is necessary. Cable technicians must do things such as place sensors and motion detectors properly, for instance. So far, however, Rogers has been pleasantly surprised by what potentially is a major challenge.
"We believed the training leap would be equal to digital television and phone services," Pattinson said. "What it turned out to be was half that."
Carl Weinschenk is the Senior Editor for Broadband Technology Report. Contact him at carl@broadbandtechreport.com.