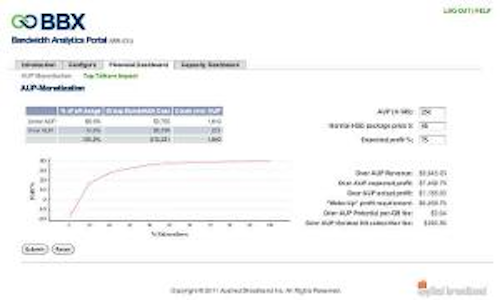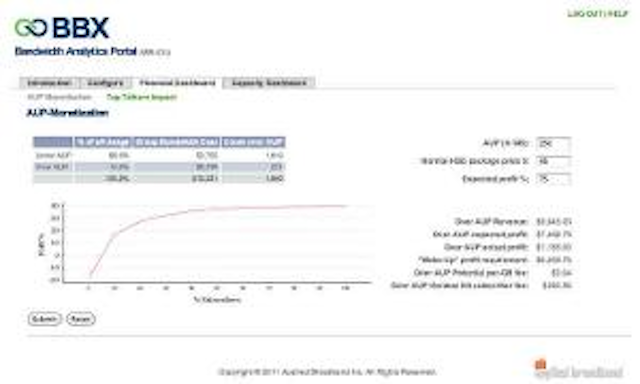 IBBS
' Bandwidth Management is a network optimization program designed to help mid-size cable operators improve capacity planning, make strategic network investments and capitalize on IP service delivery trends. The program combines tools with engineering consulting in a three-pronged approach.
In phase 1, IBBS works with the operator to define network choke points, examine subscriber behaviors and identify opportunities to fine-tune network assets. The exercise outlines next steps for optimization, enforcement and investment.
In phase 2, the operator deploys the IBBS Bandwidth Analytics Portal to perform analysis, conduct modeling exercises and create forecasts. The tool is designed to allow the operator to investigate traffic patterns down to the individual CMTS level, examine usage trends and evaluate individual system profitability. Situational intelligence derived from the portal enables the operator to improve capacity planning and take a long-range view of network operations.
In phase 3, IBBS supports operators with additional functionality through the IBBS BBX platform. The platform is designed to enable the operator to establish automated metering, set bandwidth consumption thresholds, trigger defined actions when thresholds are surpassed, throttle speeds when appropriate and establish fair use policies.