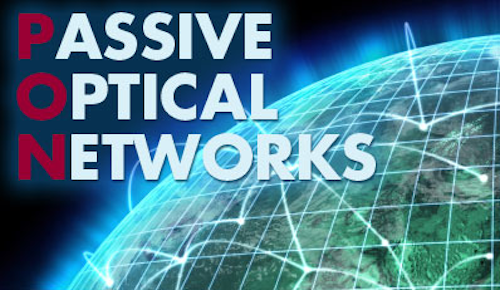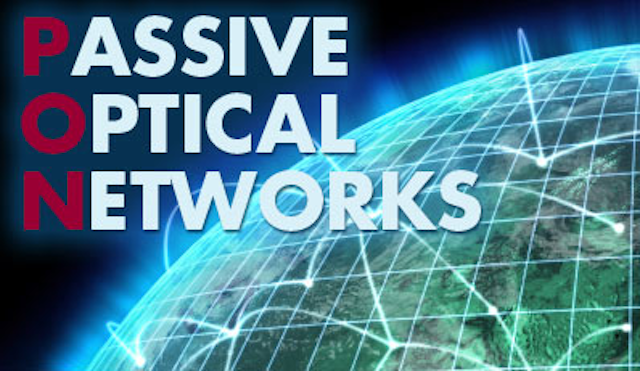 The cable industry's preparations for Ethernet passive optical networks (EPONs) -- and parallel efforts to bring them under the same management structure as familiar DOCSIS platforms -- are accelerating.
Cable operators consider PONs the wave of the future. Make that waves: In the short-term, EPONs are considered key to the cable industry's desire to move more fully into the medium and large scale business market and attract cellular backhaul and content delivery network (CDN) customers. It is also is attractive for greenfield communities. In the longer term, it could be the next step when the hybrid fiber/coax (HFC) plant reaches exhaustion.
The industry is moving deliberately on EPONs because the technology, once adopted, will be in place for decades. "When we look at it internally and map the evolution of EPONs, we find that it has a lot of promise, but is not yet mass deployable," said Tim Brophy, the business development manager for
Cisco's
cable access business unit. "There still is a tremendous life left for HFC. [EPON will take over] only when it gets exhausted, which could be more than 10 years from now."
EPONs -- whether to support business customers in the immediate future or residential subscribers later -- are attractive for a couple of reasons. They are based on the Ethernet protocols with which operators already are familiar. Since they de-emphasize active components, EPONs are considered more reliable and better able to avoid the complexity and much of the cost of platforms with more active components.
The initial driver will be the business market beyond companies that can comfortably be served by tweaking HFC platforms. This increasingly attractive segment is driving current news on the EPON front.
Signs Abound that EPON is Coming
On Aug. 28,
Aurora Networks
announced that it is acquiring Trident7, a vendor of PON technologies, from
Enablence Technologies
. Scott Weinstein, the vice president of new business development for Aurora, said the deal is expected to close on Sept. 15. He said Trident7's product line uses the telephone industry model in which gear at the central office directly links to customer premises gear. Aurora's existing line, he said, primarily is designed to link to a node and, from there, to customer premises over HFC or a second optical network.
Another sign of attraction of EPON isn't cable-specific, but clearly will impact the industry. On Sept. 7, the
Institute of Electrical and Electronics Engineers Standards Association's
IEEE P1904.1 working group said its Service Interoperability in Ethernet Passive Optical Networks (SIEPON) standard "is largely complete." It is, according to IEEE-SA, entering the letter ballot stage. ARRIS Group, Broadcom, CableLabs, CommScope, Enablence Technologies and Ericsson AB are among the 28 organizations in the SIEPON working group. Weinstein said Aurora expects to continue in the committee after it takes over from Enablence.
A third indication that the focus on EPON is sharpening is the continuing effort at
CableLabs
. DOCSIS Provisioning of EPON (DPoE), as the name implies, is aimed at facilitating use of DOCSIS protocols on EPON networks. Curtis Knittle, CableLabs' director of digital video services, indicated that an interoperability event and a working group meeting were held during the past few weeks. DPoE 1.0 was adopted last year. The next version of the standard is expected in 2012, said John Holobinko, the vice president of strategy and business development for
Motorola's
mobile devices and home segment.
DPoE is a vital enabler that will allow a hybrid platform -- HFC in some areas, EPON (or, potentially, Gigabit PON) in others -- to be treated as a single entity. "DPoE defines a mediation layer," said Mike Emmendorfer, the senior director of architecture for ARRIS. "It is software that resides on external servers that allows emulation of DOCSIS provisioning to enable service across EPON networks. For the MSO, the back office and customer care representatives don't need to know that the services are running on an EPON and not a DOCSIS network."
The industry already is thinking about the step beyond the first iteration of EPON, which operates at 1 Gbps. The driver of early attention being paid to 10 Gbps EPON, Holobinko said, is that the bandwidth available in the initial platform actually is far less than 1 Gigabit. Thus, he said, operators must plan quickly for the next step up the capacity ladder. He said that 10 Gigabit EPON has the added advantage of being designed from the ground up for symmetrical transmission capabilities, which is a key benefit for businesses.
Such platforms likely will be tested in 2012, Holobinko said. The challenge is that the superior quality of the lasers needed for 10 Gigabit EPON make it an expensive proposition. Whenever those and other 10 Gigabit EPON questions are answered, however, the standards will be ready: Knittle added that CableLabs' DPoE work is as relevant to 10 Gigabit EPON as it is for 1 Gigabit EPON.
The cable industry is inexorably moving toward more fiber-rich platforms, and EPON is the leading candidate. The goal is to migrate in a gradual manner that squeezes every ounce of value out of the HFC platforms that have served it so well. From this perspective, cable is fortunate to be able to break its EPON teeth in the commercial, cellular backhaul and CDN sectors. Said Knittle: "I can't speak for the MSOs, but judging from the activity during our interoperability events, the progress is very good."
Carl Weinschenk is the Senior Editor for Broadband Technology Report. Contact him at carl@broadbandtechreport.com.