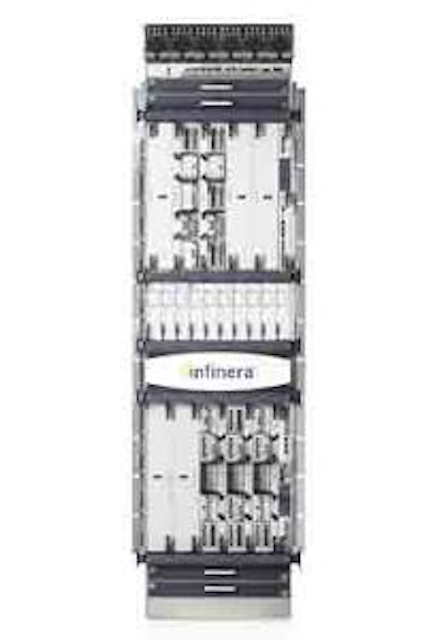 Infinera
's DTN-X is a multi-terabit packet-optical transport (P-OTN) network platform based on 500 Gbps photonic integrated circuits (PICs) and is purpose-built to integrate switching with DWDM.
The DTN-X combines PICs, custom switching ASICs and GMPLS software and is designed to deliver 5 Tbps of non-blocking OTN switching in one bay. Subsequent releases are planned to be upgradable to resilient multi-bay configurations providing 100 Tbps of non-blocking OTN and MPLS switching.
The DTN-X is designed to deliver 500 Gbps super-channels, upgradeable to 1 Tbps super-channels yielding up to 24 Tbps per fiber in the future. It's also designed to converge layers of the network and support DWDM transmission, OTN switching and in the future MPLS switching in a single platform.