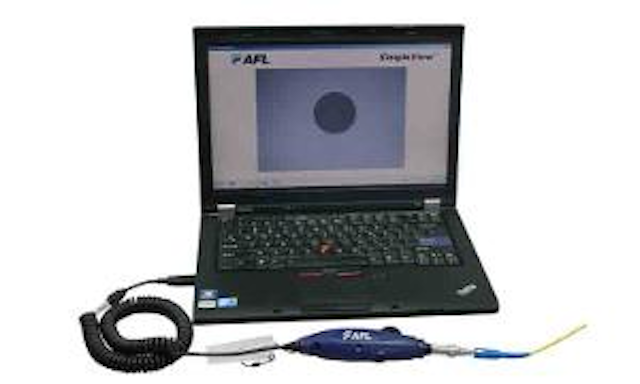 AFL
's SimpleView software for optical fiber and connector inspection for fiber endface contamination is designed to permit technicians to use existing field-issued laptops as a fiber inspection system by plugging in a NOYES DFS1 FiberScope. It provides a 250 µm field of view, 1.0 µm optical resolution and enables users to detect particles and scratches as small as 0.5 µm.
The software is compatible with Windows XP and Windows 7 operating systems and requires a single USB 1.1 port. It's available as a free download at
http://www.afltele.com/products/test_inspection/microscopes_videoscopes/SimpleView_Request.html
.