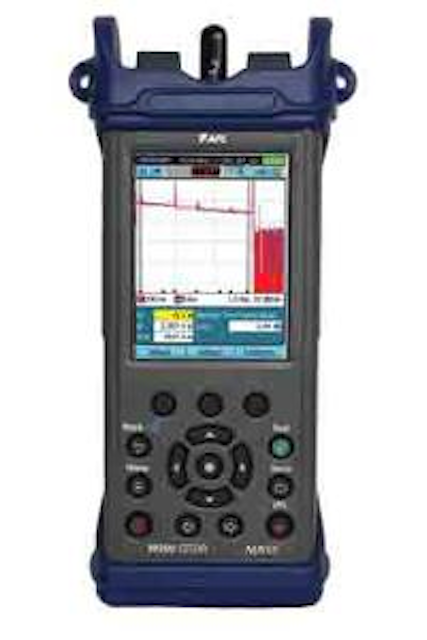 AFL
is launching its M200 Micro-OTDR with the company's new Touch and Test software, which is designed to support installation and maintenance of enterprise fiber-optic networks.
The M200 is offered in three models: single-mode, multimode and QUAD. Each model now includes Pass/Fail analysis of events and job/file naming for job setup, testing and creating acceptance reports. The M200 also adds fiber end-face inspection capability when used with the company's DFS1 Digital FiberScope. M200 traces can be analyzed and included in acceptance reports with end-face images using AFL's Test Results Manager (TRM).
Each M200 kit includes the OTDR with integrated VFL, tool free adapters, AFL's One-Click Mini cleaner, AC power cord, soft or hard carry case, Quick Reference Guide and Users Guide, and TRM software.