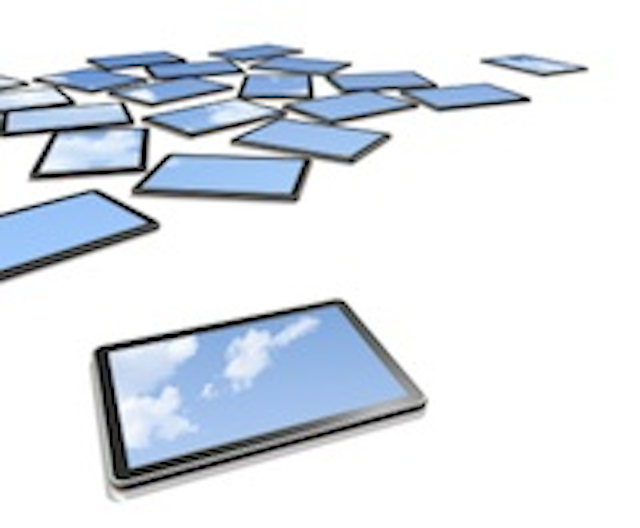 The engineering folks in cable tasked with making multi-screen video delivery a widespread reality have been paying a lot of attention to the iPad, Android and other tablets recently. And for good reason: They're hugely popular with consumers. They provide a worthy screen beyond the TV or the laptop. And, they hike up the portability factor a big notch. Tablets almost seem the perfect symbol of the brave new any-screen world.
Comcast
garnered a lot of virtual ink around this topic when it announced plans to add live streaming to tablets (as well as "smart TVs") via its Xfinity service. Exactly when it'll launch remains to be seen -- it may be a matter of getting the programmers to play ball. Brian Roberts, the MSO's chairman/CEO, said in a statement, "Comcast has a series of upcoming online enhancements and app releases that are part of a much larger effort to reinvent how customers interact with their entertainment on TV, online and on mobile devices." That quote got an immense amount of play in the blogosphere, where it was repeated with mostly breathless abandon.
Multi-screen also garnered big buzz at CES in Las Vegas earlier this month, with news approaching a roar.
Verimatrix
has been talking up multi-screen video,
most recently at CES
, but also
at NexTV Latin America 2010 in Buenos Aires, Argentina
. Also at CES, multi-screen figured prominently in
SeaChange's demos of its VividLogic
software.
Trials and deployments are snagging headlines as well, especially on the international front.
Technicolor
recently announced a partnership with
TalkTalk
, a U.K. broadband provider, to
trial Technicolor's MediaNavi content platform on tablets
. Also in the U.K.,
Virgin Media's online and mobile TV player is live on SeaChange's multi-screen technology and managed service infrastructure for video
. In Canada,
Videotron
is using
Vantrix's multi-screen solution to power the cable op's recently launched web and mobile TV services
.
The multi-screen space is probably busiest in the products arena. Cable-Tec Expo and CES both saw multiple demos and debuts, from vendors including
Envivio
,
Imagine Communications
,
BigBand Networks
,
SeaChange
,
Harmonic
and
Concurrent
– just to name a few.
Multi-screen plays also figured prominently in
BTR
's own
2010 Diamond Technology reviews
, with standout products from
ARRIS
, Harmonic, BigBand,
IneoQuest
,
Motorola
and
RGB
.
The realities of how multi-screen video delivery will ultimately play out are not 100% clear, but all indicators right now suggest a bright, shiny future revolving around a wide variety of bright, shiny consumer devices.
Ron Hendrickson is a reporter at BTR. Reach him at ron@broadbandtechreport.com.