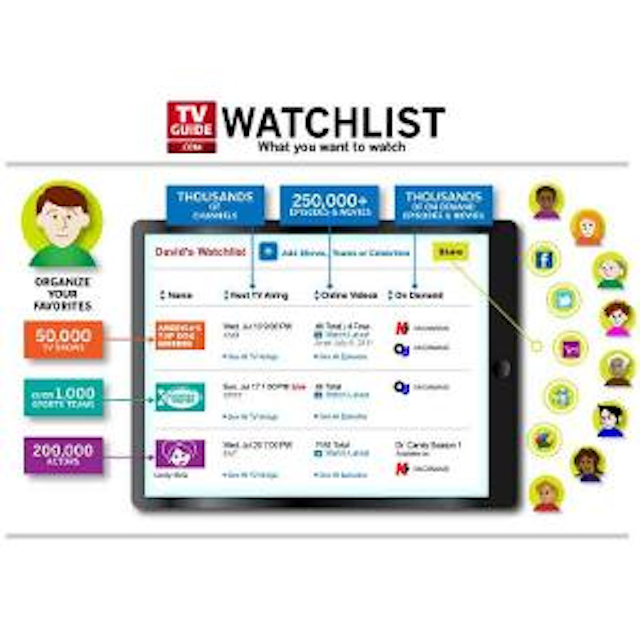 TVGuide.com
announced the launch of its next generation Watchlist, a free, personalized entertainment guide that integrates listings, online video and VOD.
Besides a guide, the new version integrates original TVGuide.com editorial, recommendations and social networking tools, including an "I'll Watch" check-in feature that allows users to broadcast what they'll be watching to their social graph. Since the feature launched in October, TVGuide.com has registered more than 3.5 million check-ins.
Specific features include a guide to personalized listings, VOD options, and online videos from more than 120 sources; favorite shows, sports teams and actors; social integration with Twitter and Facebook; and original editorial content, recommendations and celebrity watchlists.