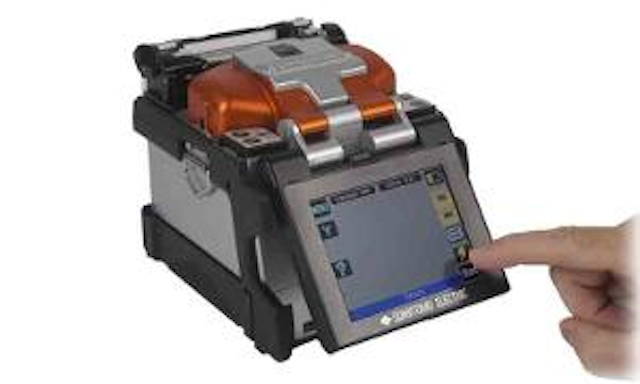 Sumitomo Electric Lightwave
's Quantum Type-Q101-CA Dual-Heater Core Alignment Fusion Splicer is the first to be launched in its new Quantum Splicer product line. The Quantum fusion splicer features both touch-screen and keypad interfaces, an SD port for data storage, plus the capability of downloading and uploading work related splicing project data, training videos, audio, and software.
It measures 4.72 x 6.06 x 4.96 inches, weighs 4.4 pounds, and is intended for the data center, enterprise network, FTTx and outside plant work environments. It features a 640 x 320 fiber view, a user-selectable fiber placement system, Li-ion battery, metal hood, and Sumitomo Electric's standard dual-heater system. It's also compatible with the company's Lynx2 CustomFit Splice-On Connectors. It's expected to be available in September.