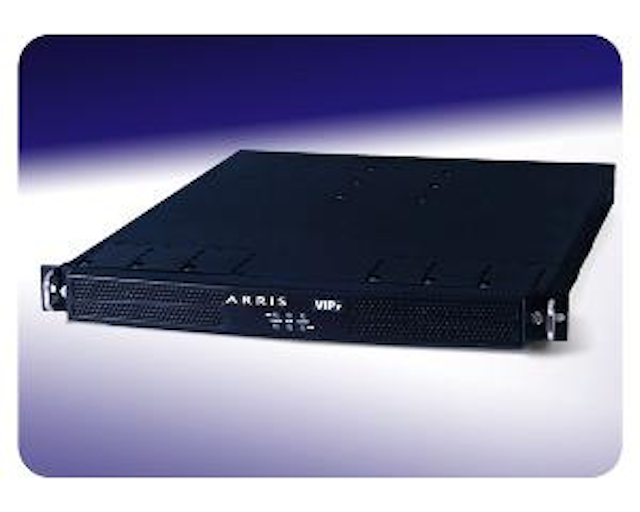 ARRIS
announced that digital video broadcasting (DVB) functionality will be available in April in the company's VIPr video transcoding platform. DVB is the technical set of standards required for the delivery of digital TV and data services to customers in more than 100 countries, including Europe, Russia, most of the Middle East and Africa, India and Australia.
The VIPr's dual-pass encoding solutions support HD and SD transcoding or recoding in both MPEG-2 and MPEG-4 formats, including SD and HD multiplexing, high density MPEG-2 intelligent recoding, MPEG-4 to MPEG-2 transcoding, CBR for switched video applications, and VBR statistical multiplexing. The VIPr's encoding algorithms utilize original MPEG compression parameters, and it also features audio dial normalization to reduce audio disparity between program and advertising levels.
The VIPr Transcode and Ad Splice system is part of a family of encoding solutions from ARRIS that includes the Encore, Quartet and HEMi.