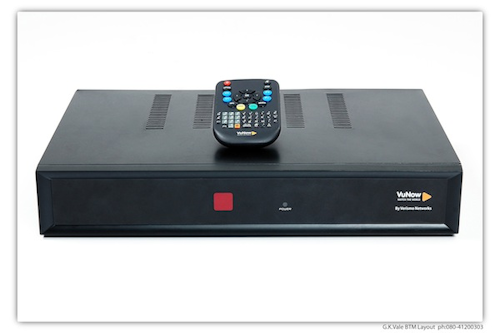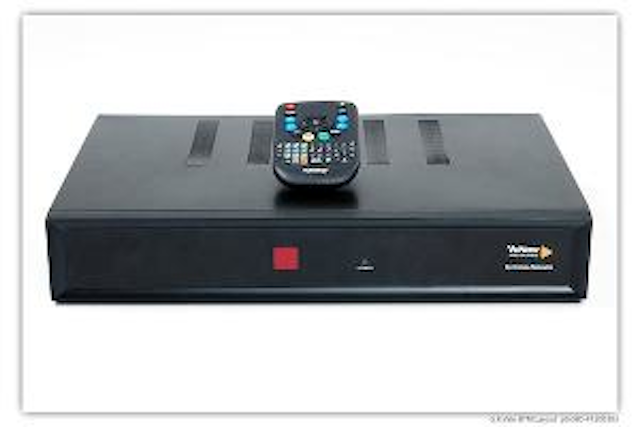 Verismo Networks
' Triple Play Broadband Media Gateway is targeted at service providers who wish to expand their reach by offering triple play services including Internet videos in a single device to subscribers. The gateway provides seamless integration of broadcast channels, VOD, over-the-top media services, VoIP and a broadband router.
The product was demonstrated at the
CableLabs
Winter Conference. It can connect to Verismo's HD set-top, connected TVs or third-party set-tops. Features include support for broadcast and Internet video, VoIP, a built-in broadband router, optional multiple tuners for video (DVB, ATSC, IP) and data (DVB/WiMax, IP), integrated MoCA, and whole-house DVR that records up to three channels simultaneously.
The company's content management service includes distributed deployment over the Internet, IPTV middleware, an OTT content aggregator, EPG, DRM, subscription and billing portal, content integration API, analytics, and a web-based management portal.