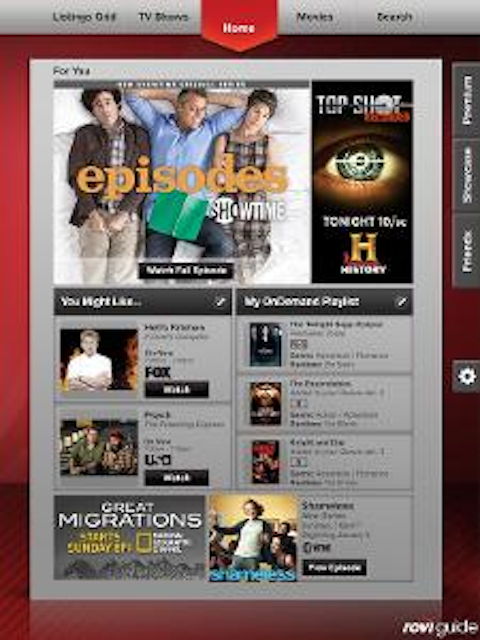 Rovi
's TotalGuide xD is a customizable media guide intended to connect and extend the cable video experience from set-top boxes to mobile devices, including tablets and smartphones. It's designed to enable cable subscribers with legacy native guide applications on their set-tops to get broadcast TV, VOD or authenticated streaming video content from tablets and handheld devices, using one mobile interface.
As a customizable white-label platform, the TotalGuide is designed to preserve the cable operator's unique brand identity and minimize infrastructure costs. It's powered by the Rovi Media Cloud web service.
Features include search functionality; operator-customizable discovery and recommendations; dynamic recommendations; social network connections via Facebook, Twitter and email integration; remote connections to set-tops in the home to schedule DVR recordings, channel tune or start a VOD session; and cross-device access to a subscriber user profile.
TotalGuide xD on the iPad is planned to be available for trials in Q2 2011. Additional reference designs for other devices are expected to be available throughout 2011.