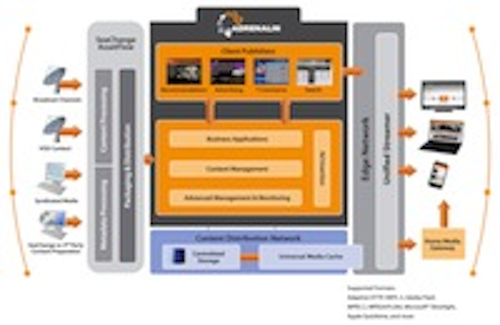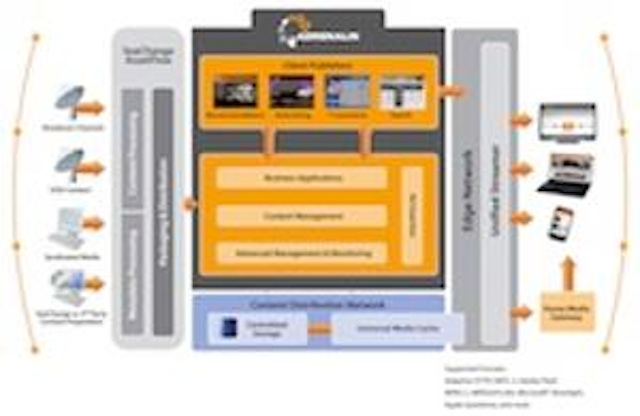 Multi-screen video plays continue to occupy a front-of-mind position in cable. Right on the heels of
TVplus
' second-screen tech win at the
CableLabs
Winter Conference last week,
SeaChange International
's Adrenalin multi-screen streaming software
was voted "most likely to succeed"
in the
SCTE
Canadian Summit's Technology Challenge this week.
BTR
chatted with SeaChange about the win and got some further details on the technology that grabbed so much of the summit attendees' attention.
SeaChange PR rep Jim Sheehan notes that multi-screen is hot globally, particularly with the company's customers
StarHub
in Singapore and
Virgin Media
in the UK.
"This has been an extremely active category, and it really represents the evolution of SeaChange's offering and place in the market from a video-on-demand provider to a full-on multi-screen video enabler," Sheehan says. "We can really hit any device, either in the home or on the go."
Adrenalin builds on the company's current Axiom and mobile back offices, plus that of recent acquisition
eventIS
, Kevin Robbins, SeaChange's senior director of solutions engineering tells
BTR
. Robbins conducted the product presentation and demo in Toronto.
"It's really a combination of the best-of-breed of the three back offices that SeaChange has currently," Robbins explains.
Evolving from existing tech has its advantages. Adrenalin has hooks into Axiom's billing records and can be added to that system when the customer wants to get into multi-screen.
"The customer doesn't have to integrate their billing system with yet another back office," Robbins says. "They can leverage what they've already done on the VOD side with the set-top box."
The software runs on standard Windows boxes today, but it's going to be converted to a Linux-based operating system this summer. It's also DLNA-compatible and can hook into a home gateway, which in turn allows an iPad to function as the one remote control for every DLNA-connected device in the home.
"The iPad offers itself up for a lot of cool things," Robbins says. "One of the things we did show at the show is with gateway software. It actually has a web server in it, so we were able to demonstrate that web server playing up an HTML 5 page that allows the iPad to be a remote control for the home."
Operators are already taking note.
"We've got one of our largest customers in the U.S. doing an iPad trial," Robbins reports. "And we've got some folks in Canada that are very interested."
While Adrenalin plays nice with existing SeaChange systems, the company is looking farther afield.
"We find that the interest doesn't just necessarily come from our existing VOD customers," Sheehan observes. "It's coming from a lot of types of customers that either aren't doing VOD yet or aren't doing it with us, per se. They're definitely coming from all sectors, cable and non-cable."
Ron Hendrickson is a reporter at BTR. Contact him at ron@broadbandtechreport.com.