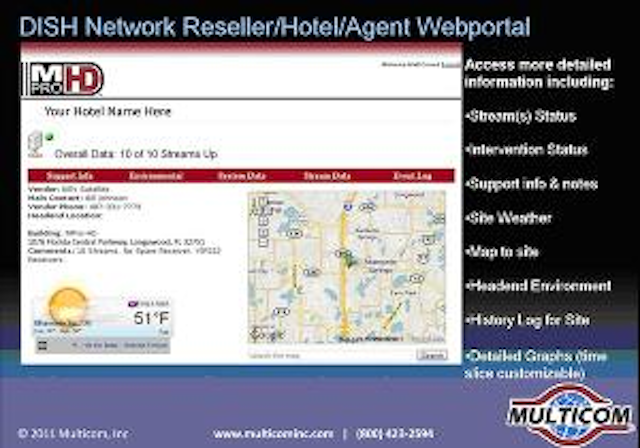 Multicom
's MrM (Multicom Remote Monitoring) True 24x7 is designed for minute-by-minute, proactive monitoring and automated intervention services for hospitality HDTV systems. It features a real-time hotel web portal displaying system status, activities, and other details on computers as well as smartphone platforms (iPhone, Blackberry, Android, etc.) and tablets including the iPad.
The system is designed to work with Multicom's recently announced Mpro-HD HDTV Hospitality Solution and for several other existing hotel HD systems. Other systems that use
DISH
Network ViP222 receivers and
Pro:Idiom
EQAMs usually can be supported with an equipment upgrade.
All HD video performance data and environmental measurements are collected, analyzed, stored online and available in real time. Issues are automatically detected and addressed, trends are discovered and corrected or alerts sent.