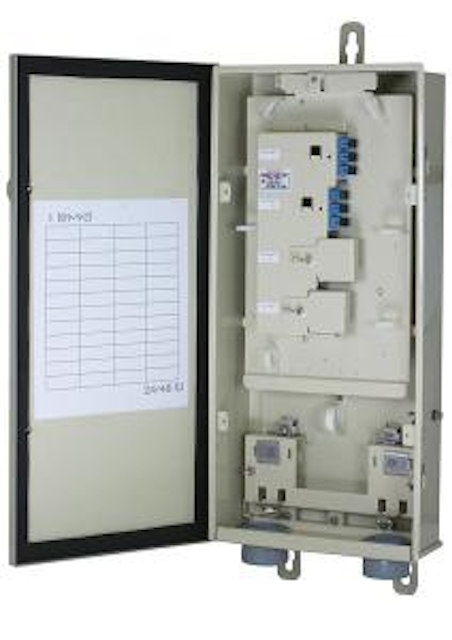 AFL
's LL-580 optical splicing and distribution enclosure has preconfigured panels designed for fast, efficient installation. The enclosure allows organizing, splicing and interconnecting fibers, and is intended for broadband, distribution and building entrance applications.
It features an internal chassis and back plate that can be removed for splicing, fiber routing and fiber management, then returned to the chassis. The cable entry base has four interchangeable configurations to allow the installation of cable through a grommet system or through preinstalled conduit couplings.
The enclosure's hinged cover is securable with a standard padlock and an internal, owner accessible security screw. It's NEMA 3 rated and designed to meet Telcordia GR-771.