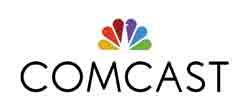 Comcast (NASDAQ:CMCSA) plans to conduct a pilot program for low-income senior citizens in Boston as part of its Internet Essentials low-income broadband adoption program. Now in its sixth year, Internet Essentials has connected 750,000 families nationally, including nearly 80,000 people in Massachusetts.
The company also announced a $100,000 grant to Boston's Tech Goes Home, which will use the funds to provide digital literacy training for senior citizens. In addition, Comcast donated 110 laptops to seniors at the South Boston Neighborhood House and high school students throughout the city of Boston.
The Internet Essentials pilot program for low-income senior citizens will be developed in partnership with local nonprofits, including Tech Goes Home. In addition to Internet Essentials, which includes low-cost Internet service for $9.95/month, the option to purchase a subsidized computer for less than $150, and access to digital literacy training in print, online, and in person, eligible senior citizens in Boston can also sign up for a 10% discount on Basic Cable TV or Digital Starter Cable TV.
Boston marks the fifth region where Comcast offers an Internet Essentials pilot program for low-income senior citizens, following Palm Beach County, Philadelphia, San Francisco County, and Seattle.
Comcast has increased eligibility for Internet Essentials nine times in five years. In July, Comcast expanded the program to households receiving HUD-housing assistance, which includes HUD's Public Housing, Housing Choice Voucher, and Multifamily programs. In Massachusetts, there are more than 165,000 HUD-assisted homes in Comcast's footprint.