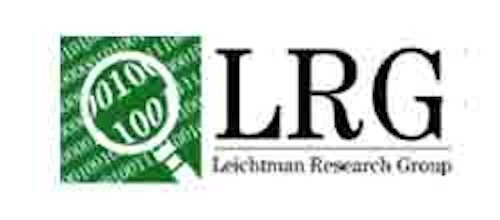 The second quarter of 2016 was weak for high-speed Internet subscriber additions, with the fewest net adds in 15 years. Cable operators added about 550,000 Internet subs in the quarter, while telcos lost some 360,000.
According to the Leichtman Research Group, the 14 largest cable and telephone providers in the United States - representing about 95% of the market - acquired about 190,000 net additional high-speed Internet subscribers in 2Q 2016. The top broadband providers now account for 91.9 million subscribers, with top cable companies having 57 million broadband subscribers and top phone companies having 34.9 million subscribers.
Other findings for the quarter indicate:
Overall, broadband additions in 2Q 2016 were fewer than in any quarter in the past 15 years (since LRG began tracking the industry). The past seven second quarters account for the seven fewest quarterly broadband net adds over past 15 years.
The top cable companies added about 550,000 subscribers in 2Q 2016, 139% of the net additions for the top cable companies in 2Q 2015. Cable broadband net adds were the most in any second quarter since 2008.
The top phone companies lost about 360,000 broadband subscribers in 2Q 2016, compared to a loss of about 150,000 in 2Q 2015. Telcos have had net broadband losses in four of the past five quarters.
Over the past year, there were about 3,025,000 total net broadband adds, compared to about 2,970,000 over the prior year.
"While telcos lost more broadband subscribers in 2Q 2016 than in any previous quarter, cable companies added over 550,000 subscribers in the traditionally weak second quarter," said Bruce Leichtman, president and principal analyst for LRG. "Over the past year, cable companies have added about 3.5 million broadband subscribers, while telcos have had net losses of about 500,000 broadband subscribers."