Gigabit Internet: Surveying the Landscape
By Monta Monaco Hernon - Gigabit Internet has become such a hot topic that related announcements seem to be coming out at, well, gigabit ...
Aug 30th, 2016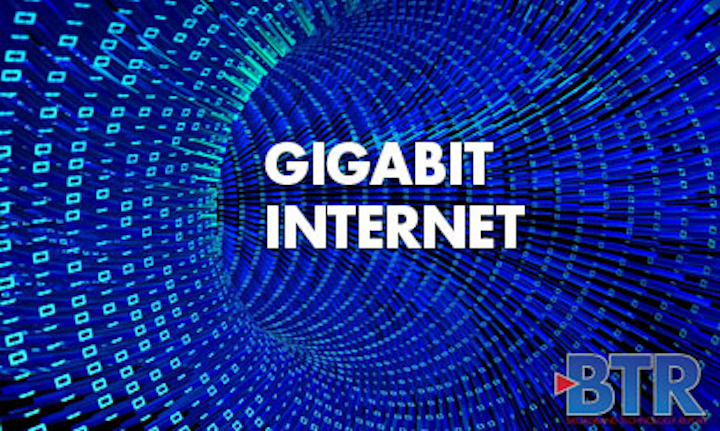 Gigabit Internet has become such a hot topic that related announcements seem to be coming out at, well, gigabit speeds. To help interested parties keep track, Viavi Solutions (NASDAQ:VIAV) has released a gigabit tracking database, dubbed appropriately, Gigabit Monitor, available at http://www.gigabitmonitor.com. The visual database references current and planned gigabit deployments around the world, from mobile, cable and telco service providers.
As a test and measurement company, Viavi wanted to make sure the industry understood the aggregate implications of this acceleration of high-speed networking, to ensure delivery of the intended customer experience, said Sameh Yamany, CTO, Viavi.
"We want to be sure our customers and partners are aware of the megatrend of gigabit Internet, because we anticipate impacts everywhere in the network, from access back into the core," Yamany said.
Gigabit Monitor draws on public sources of information, including company websites, press announcements, industry trade media and local newspapers.
"It was important to use public sources because we work with hundreds of service providers worldwide and did not want to create the impression that we were sharing privileged information," Yamany said.
Since the launch, however, the database also uses verified site visitor inputs via a form. But no service providers have been called out as of yet, to avoid risk of having an inaccurate data point reflect badly on any particular company.
"Should any inaccuracy come to light, we will correct it quickly," Yamany said.
The Gigabit Monitor thus far has found 350 live gigabit deployments globally, with an additional 164 announced or under construction, across wireline and wireless technologies. More than 70% of the 350 deployments were launched since the beginning of 2015.
"That's a dramatic acceleration in pace and implies that service providers are seeing bandwidth demands continue to skyrocket," Yamany said.
Deployments cross wireline and wireless technologies, including GPON, DOCSIS, G.fast, LTE-A, 5G and 802.11ac.
"When a service provider says that they are planning to use 5G for fixed broadband, it demonstrates that the technologies are getting closer in terms of bandwidth capabilities," Yamany said.
One surprise to Viavi was how many users responded with national pride and questioned the Monitor's analysis comparing regions and countries.
"Perhaps it was the fact that people had a certain global sporting event in Rio on their minds! We really appreciated such feedback and have accordingly begun to adapt the way we represent deployments to ensure that their impacts on markets served are more proportionately accurate," Yamany said.
Other results from the Monitor include:
Contrasts by region: North America has the largest share of announced gigabit deployments, with 61%. Europe is second with 24%. Asia, Australasia, Middle East, Africa and South America share the remaining 15% of deployments.
Deployments accelerate: The pace of gigabit deployments has accelerated sharply. More than 70% of the live gigabit deployments tracked have been launched since the start of 2015.
Fiber dominates: 85% of currently known gigabit deployments are based on optical fiber connectivity. Some 11% are based on hybrid fiber/coax (HFC).
Wireless gigabit is already here: Nearly 3% of known gigabit deployments are based on LTE-A, a modified version of LTE that is gigabit-capable.
5G is coming fast: 37 wireless carriers have announced plans for 5G networks. Five of them plan to have 5G networks built as early as 2017.