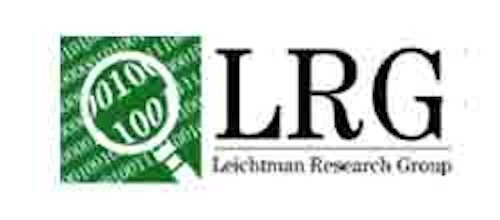 According to the Leichtman Research Group, the 17 largest cable and telephone providers in the United States - representing about 94% of the market - acquired more than 3.1 million net additional high-speed Internet subscribers in 2015. Annual net broadband additions in 2015 were 104% of the total in 2014, and the most net adds in any year since 2010.
Other findings indicate:
The top cable companies netted 106% of the broadband additions in 2015, compared to 89% in 2014, and 82% in 2013. The top cable companies added 3.3 million broadband subscribers in 2015, 124% of the total net additions for the top cable companies in 2014, and the most net adds for cable in any year since 2008.
The top telephone companies lost about 185,000 subscribers in 2015, the first year ever for net telco broadband subscriber losses. AT&T (NYSE:T) and Verizon (NYSE:VZ) added 1,481,000 subscribers via U-verse and FiOS in 2015, while having a net loss of 1,708,000 DSL subscribers.
In 4Q 2015, the top broadband providers added about 950,000 subscribers, compared to about 765,000 in 4Q 2014. The top cable companies added about 1,000,000 subscribers in 4Q 2015, while telcos lost about 50,000. Cable broadband adds in 4Q 2015 were similar to 1Q 2015, with the previous high being in 1Q 2008.
"The top cable and telco broadband providers in the U.S. cumulatively now account for nearly 90.5 million subscribers in the U.S., yet the industry added more broadband subscribers in 2015 than in any year since 2010," said Bruce Leichtman, president and principal analyst for LRG. "The number of broadband subscribers in the U.S. continues to increase, with the top broadband providers adding more than 6.1 million net broadband subscribers over the past two years, and cable companies accounting for 97% of these net adds."