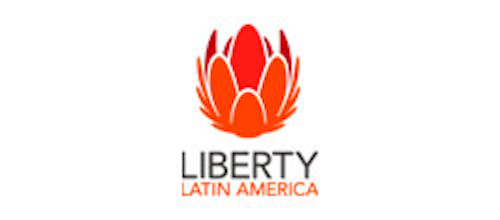 Liberty Latin America (NASDAQ:LILA) has entered into a definitive agreement to acquire AT&T's (NYSE:T) wireless and wireline operations in Puerto Rico and the U.S. Virgin Islands. In the all-cash transaction, the acquisition assets are valued at an enterprise value of $1.95 billion on a cash- and debt-free basis.
Balan Nair, president and CEO of Liberty Latin America, said: "This strategic and complementary acquisition is an exciting and unique opportunity to expand our business in one of our best markets. This acquisition is at an attractive valuation, in the mid-6s in terms of EV to OCF excluding synergies, and consistent with our disciplined approach towards M&A. With this combination, we will achieve: in-market consolidation with significant associated synergies, expand our product portfolio with the leading post-paid mobile network, add a predominantly subscription-based business, increase our distribution channels on the island, increase our B2B presence and materially increase our U.S. dollar revenue weighting at LLA."
"The combination of AT&T's leading mobile businesses with Liberty Puerto Rico's leading high-speed broadband and TV business will create a strong and competitive integrated communications player, with a combined annual revenue of over $1.2 billion in Puerto Rico and $4.6 billion across LLA. By continuing to invest in digital infrastructure, innovation, 5G networks and a friendly customer service experience, we are confident that this new combination will support our long-term growth profile and that this deal will be free cash flow accretive on a per share basis."
Jose J. Davila, VP-general manager for AT&T in Puerto Rico and the U.S. Virgin Islands, said: "I'm proud of what our team has built in this region. We look forward to joining Liberty Latin America to continue to deliver a superior experience for our valued customers here. And our committed and talented team will bring a wealth of experience to Liberty Latin America and continue to build on our success in Puerto Rico and the U.S. Virgin Islands."
The acquisition assets provide consumer mobile and B2B services in Puerto Rico and the U.S. Virgin Islands, excluding DIRECTV customers. In Puerto Rico, which represents approximately 90% of the revenue of the assets to be acquired, AT&T's business provides mobile services with a strong spectrum position, in addition to a fiber backhaul network. Under the terms of the agreement, AT&T will support LLA for up to 36 months following the acquisition to enable the efficient transition of services. Following the acquisition, customers in the acquisition assets will continue to have free roaming services between Puerto Rico, the U.S. Virgin Islands and the mainland United States, Mexico and Canada. LLA will continue providing enterprise services for AT&T's retained global business customers and support AT&T's FirstNet program for first responders in Puerto Rico and the U.S. Virgin Islands.
Liberty Latin America intends to finance the $1.95 billion acquisition (plus fees and expenses) through a combination of $2.2 billion in borrowings on the combined acquisition assets and Liberty Puerto Rico (including refinancing $922.5 million in existing term loans at Liberty Puerto Rico) and the remaining approximately $750 million from Liberty Latin America's committed liquidity of $2.0 billion at June 30.
The transaction is subject to customary closing conditions, including reviews by the FCC and the Department of Justice. The transaction is expected to close in Q2 2020. At close, approximately 1,300 current AT&T employees will move to Liberty Latin America.