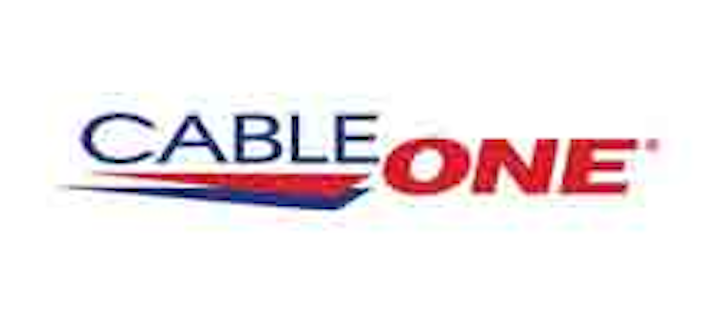 Cable ONE Business (NYSE:CABO) is deploying its symmetrical 2 Gbps Piranha Fiber - Ferociously Fast Internet - service in Columbus, MS. The business services deployment comes five months after the launch of Piranha Fiber in Biloxi, MS, and a little over a year since the company announced plans to expand its fiber optic services for small- and medium-sized businesses (SMBs) into Mississippi markets.
"Piranha Fiber is the first 2 gigabit shared fiber-optic internet service available to businesses in the Columbus area," said Chris Boone, vice president of Business Services for Cable ONE. "While most national fiber providers are offering 1 gigabit service, we're the first to offer 2 gigabits. This puts Columbus on the map as one of the first 2 gigabit cities in the country."
The company is finalizing construction plans for both Internet and telephone services. Plans include continual expansion into additional rural Mississippi communities for the foreseeable future.
"Cable ONE has invested more than $75 million in Mississippi over the past five years on network upgrades and enhancements in order to bring the latest technology and fastest speeds to our customers," Boone said. "As part of our ongoing investment and with the launch of this new service, we are expanding our service offerings to local businesses while contributing to the economic development of the state."
The new Internet and phone services are delivered over a passive optical network (PON). Benefits include service delivered over a fiber-based architecture and shared bandwidth, which allows Cable ONE Business to spread its infrastructure costs over a broader customer base and offer the service at a lower price.
Several Piranha Fiber internet plans are available, beginning with 50 Mbps and scaling to 2 Gbps. Pricing starts at $99.95 a month when bundled with business telephone service for three years.
"Piranha Fiber is the most reliable business Internet service available today," Boone said. "Customers can expect maximum uptime with minimal delays for a truly unique online experience."
Piranha Fiber is currently available in a number of Cable ONE markets outside of Mississippi, including Boise, ID; Fargo, ND; Norfolk, NE; Odessa, TX; and Rio Rancho, NM.