ADTRAN inks MSO deal with Sumitomo
ADTRAN (NASDAQ:ADTN) has secured the EPON business for North America, as well as technology license and OEM supply for North America ...
Mar 20th, 2018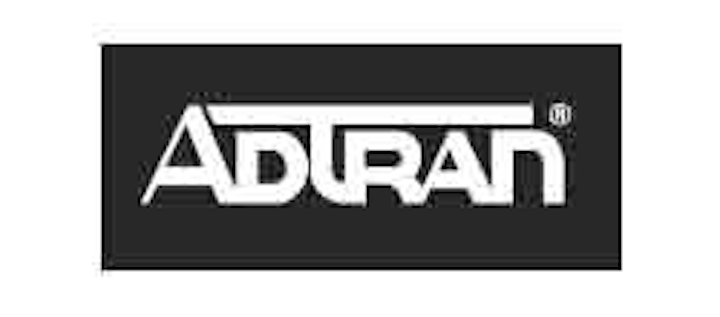 ADTRAN (NASDAQ:ADTN) has secured the EPON business for North America, as well as technology license and OEM supply for North America, South America, EMEA, Australia and New Zealand, from Sumitomo Electric. ADTRAN will assume sales, customer relationship, distribution, support, manufacturing and development rights for the Sumitomo EPON solutions for its target markets outside of Japan and Asia. ADTRAN will leverage Sumitomo's North American EPON market share and industry experience in engineering, support and sales functions. The EPON equipment will be integrated into ADTRAN's SD-Access portfolio to support ADTRAN's commitment to serve cable MSO customers.
"Sumitomo Electric EPON products have been the market leader over the past 12 years in Japan, the last four years in North America, and are a strong fit for ADTRAN to integrate into our industry-leading SD-Access portfolio," said Jay Wilson, senior vice president of technology and strategy at ADTRAN, via a press release. "These products come to ADTRAN with large, installed deployments within leading MSOs, including the top two North American cable broadband providers. We will build upon Sumitomo Electric solutions to further accelerate the MSO market's adoption of our open, programmable and scalable architectures, enabling them to accomplish their strategic network priorities."
Separately, Wilson told BTR that ADTRAN, as part of the transaction, has hired essentially everyone who worked in the EPON business unit of Sumitomo Electric Lightwave (SEL). SEL is Sumitomo Electric's North American arm; the remainder of SEL's activities in North America will remain undisturbed.
The deal allows Sumitomo to take the ADTRAN SD-Access portfolio to the Japanese and Asian market, including ADTRAN's Mosaic cloud platform, NG-PON2 and G.fast technologies. The companies will also collaborate on future PON and SDN technology developments, although the two also may engage in product development specific to their respective markets, Wilson said. ADTRAN does not have immediate plans to rebrand SEL's EPON products for the non-Asian markets as part of their integration into ADTRAN's portfolio. However, Wilson said that such rebranding may occur if customers request it.
In addition to integrating the SEL EPON platforms into ADTRAN's open access software ecosystem, the company also will look to leverage the equipment in ADTRAN's efforts to serve fiber deep and Remote PHY Distributed Access Architectures requirements, Wilson said. The deal also will accelerate ADTRAN's introduction of new EPON equipment, particularly optical network units (ONUs), he added. The transaction with Sumitomo Electric, terms of which were not disclosed, is ADTRAN's second in the EPON space, following the company's 2016 acquisition of CommScope's EPON business (see "ADTRAN Acquires CommScope Active Fiber Lines").

Sumitomo Electric, meanwhile, is happy with their end of the deal as well. "Our global alliance ensures that cable MSOs and Internet service providers around the globe are supported with the industry's most open and complete 10G-EPON, NG-PON2 and G.fast with SD-Access solutions and with the company best positioned to advance their networks and accommodate next-generation services," said Hiroaki Nishimoto, general manager, Broad Networks Division, Sumitomo Electric. "ADTRAN is the right partner for Sumitomo Electric, because of its long-term trust from Tier 1 telco and MSO customers in North America, and also because of its leadership in a complementary product portfolio and its unique experience with deploying and maintaining remote electronics. We look forward to the collaboration between our teams that will result in more competitive solutions for our customers."
Sumitomo Electric was an early entrant to the North American EPON market and was among the first to offer 10G-PON gear (see "Sumitomo Brings 10G-EPON to the States").