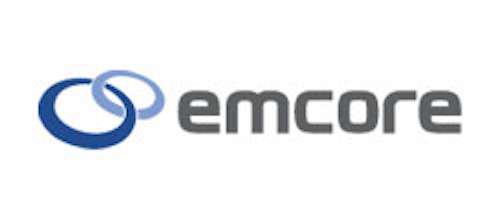 EMCORE (NASDAQ:EMKR) is showcasing its Radio Frequency over Glass (RFoG) Optical Networking Unit (ONU) Transceiver at the SCTE/ISBE Cable-Tec Expo in Denver. Announced at ANGACOM 2017, EMCORE's new RFoG ONU transceiver is designed to mitigate optical beat interference (OBI) using the company's Linear Externally Modulated Laser (L-EML). The unit will be showcased along with EMCORE's entire line of CATV network solutions.
RFoG lets cable operators offer a fiber-to-the-premises (FTTP) type architecture without changes to standard equipment in the headend. As subscriber density increases, however, OBI signal degradation can present challenges to overall system performance. EMCORE's RFoG ONU transceiver is intended to eliminate the effects of OBI through proprietary upstream laser wavelength management.
EMCORE's RFoG ONU transceiver is designed to comply with the SCTE RFoG specification and to support standard CATV downstream and upstream transmission bands for voice, video and data signals in single family and multiple-dwelling unit (MDU) applications. Downstream, it receives a 1,550 nm forward path optical signal carrying RF spectrum up to 1.2 GHz to be compatible with t DOCSIS 3.1. For the return path, it supports digital upstream transmission operating at 1,610 nm that supports a 5-85 MHz spectrum.
"The interest level in our OBI-mitigated RFoG ONU following its announcement at ANGACOM has been tremendous," said Gyo Shinozaki, vice president of marketing for EMCORE. "Key customers are excited to sample the unit for qualification within their systems. The combination of OBI mitigation and an economically compelling solution make this an attractive option for RFoG."
At Expo, EMCORE will also showcase its latest DOCSIS 3.1, 1,550 nm CATV transmitters with L-EML technology with a rackmount system display featuring the MEDALLION 8100 1,550 nm CATV Transmitter, MEDALLION 7000 Series CATV Fiber Amplifier and 2100 Optical A/B Switch. In addition, EMCORE will display its 1.2 GHz 1,550 nm L-EML-based mini-transmitter card subassembly designed for a range of CATV applications. EMCORE will also feature its latest high-density laser package technology with the forthcoming EMCORE XMD. The EMCORE XMD incorporates the company's 1,550 nm QAM laser technology into a form-factor that is approximately one-third the size of EMCORE's 14-pin butterfly laser module.
"Adoption of our L-EML technology continues at a rapidly expanding rate, and our new 'mini-Tx' subassembly provides all the core elements required for designers to quickly integrate the L-EML device technology into a variety of CATV transmitter platforms," said Grant Olecko, senior product line director at EMCORE.