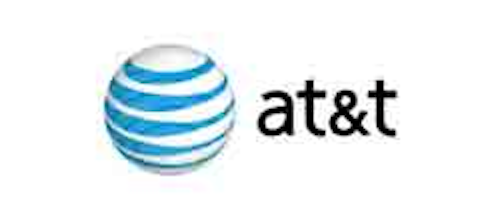 Following its G.fast trial in Minneapolis, AT&T (NYSE:T) has deployed the copper-based technology in parts of eight metro areas and is marketing it in 14 more. The deployments are focused on multiple dwelling units (MDUs) such as apartments and condominiums in areas without access to fiber, all outside of AT&T's traditional 21-state home Internet service area.
The company is initially offering asymmetrical speed tiers up to 500 Mbps downstream and 100 Mbps upstream, with plans to add faster tiers later. DirecTV service is available as well, without requiring a dish at each individual unit.
G.fast-based service is currently available in MDUs in parts of Boston, Denver, Minneapolis, New York City, Philadelphia, Phoenix, Seattle, and Tampa, FL.
Additional planned deployments include:
Albany, Buffalo and Rochester, NY
Baltimore
Cincinnati
Colorado Springs
Hartford, CT
Omaha
Pittsburgh
Portland, OR
Providence, RI
Richmond, VA
Washington DC
Salt Lake City
"We're tapping into the existing Internet infrastructure in some multifamily properties to bring ultra-fast Internet in less time and with less disruption than replacing the network with fiber," said Ed Balcerzak, senior vice president, AT&T Connected Communities. "While fiber to the unit remains the best broadband solution for most properties where possible, G.fast and fixed millimeter-wave provide connectivity to properties that aren't able to support fiber. AT&T is committed to providing apartments and condos with connectivity across the nation, and innovations such as G.fast are helping us to do that."
In other AT&T news, the telco has launched its AT&T Fiber FTTH Internet service in parts of Biloxi-Gulfport, MS, and Savannah, GA. The company has also expanded the service's availability in parts of 20 major metro areas where the service is already deployed.
AT&T Fiber is currently available in parts of 57 metro areas and has more than 2 million subscribers. Symmetrical data tiers include AT&T Internet 50, AT&T Internet 100 and AT&T Internet 1000.
Currently deployed AT&T Fiber markets where the company has expanded the service's availability include:
Atlanta
Augusta
Birmingham
Chicago
Dallas
Detroit
Fresno
Indianapolis
Jacksonville
Los Angeles
Louisville
Memphis
Miami
Milwaukee
Nashville
Oklahoma
Sacramento
San Antonio
San Francisco
St. Louis