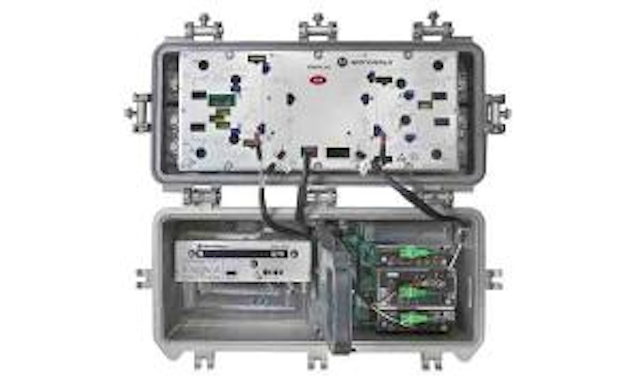 The VSN200 Optical Node marks the latest in
Motorola Mobility
's (NYSE:
MMI
) end-to-end 1 GHz Broadband Access Networks (BAN) product portfolio. It's designed to help cable operators leverage their existing infrastructure to increase bandwidth capacity for additional HD channels, more VOD support, and faster up- and downstream bandwidth services.
With the VSN200, operators can repurpose existing housings by installing the new system using only an Electronics Package (E-Pack) and Lid swap instead of cutting out the entire node to make the upgrade. It's also designed to deploy as a fiber-deep satellite node.
The VSN200 will be on display at the Cable Show 2012 in Boston. Other products in Motorola's BAN portfolio include the Modular HUB (MOTr), Multi-Wavelength Transport Solutions, and Nextgen Digital Return System.