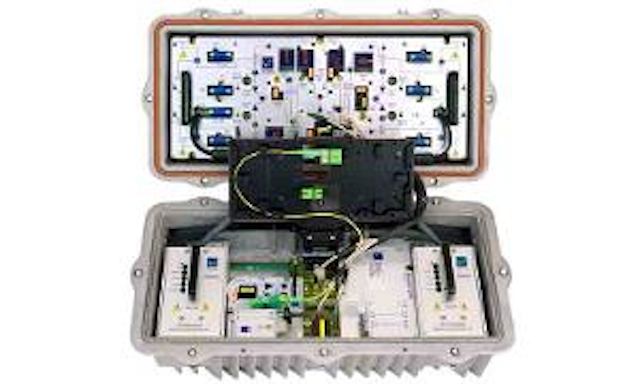 Aurora Networks
will showcase its residential and commercial services optical solutions at the CableNET technology showcase, at the Cable Show 2012 in Boston. Show demonstrations will include unified PON architecture and migration to all-IP via the company's Node QAM technology.
Aurora will showcase its extended PON offering, which supports its DPoE solution, driven from the acquisition of the Trident7 PON portfolio, which is a universal IP optical access platform designed to support EPON, point-to-point Ethernet and GPON, along with its Node PON (distributed OLT in the node) solutions. The Trident7 platform is an all-IP Ethernet layer2/layer3 switch routing platform designed to support a smooth migration path to 10G-EPON/10GPON.
Aurora has developed a new node access module designed to enable migration to an all-IP network. The company's Node QAM module is designed to deliver any mix of services -- broadcast, narrowcast, cable IPTV, and DOCSIS -- in the same QAM channel.