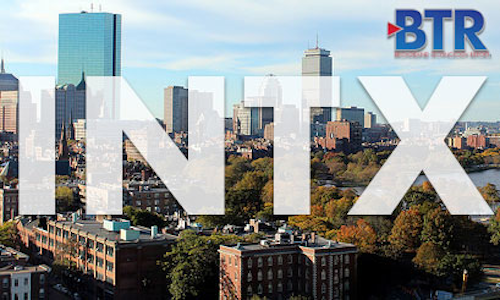 Imagine Park is once again the place to broadcast the "boldest, brashest, most compelling" ideas at the NCTA's INTX show in Boston this week. The stage is featuring high-energy events detailing topics ranging from experiential sports to big data/analytics to advertising trends.
Each guest has a 10-minute slot during a series of 45-minute to one-hour programs. Casa Systems, the official stage sponsor, opens the floor each day, with Jerry Guo, president and CEO, kicking off the grand opening of Imagine Park.
The cable industry, Guo told BTR, is getting stronger, based in part on the provision of bandwidth services.
"Our innovation is focused on how we can provide as much bandwidth as possible in the most economical way, leveraging the existing infrastructure as much as possible," Guo said.
"Cable doesn't have to do fiber all the way to the home to provide gigabit services. They don't need to break the bank .... The continuation of the HFC architecture is going to be a great asset for cable to provide gigabit and multiple gigabit," Guo added.
The driver for distributed architecture is the need to move the fiber node closer to the subscriber so each node will serve a smaller number of users, Guo said. The network between the node and subscriber is passive, with no active amplifiers necessary.
"(Additionally), you don't need a lot of equipment in the hub to serve 10 times more bandwidth for the subscribers," Guo said.
While there are a few types of distributed architecture being bandied about, Guo said Casa believes simplification is part of the goal, and that Remote PHY is the way to go, with the physical layer moved into the field, so to speak.
"We don't want to put a highly complex processor and software with (thousands) of lines of code in the field. We don't want to have a computer crash in the fiber node," Guo said.
Wireless is also on Casa's agenda. Cable already has begun turning home WiFi [http://www.broadbandtechreport.com/in-the-network/wifi.html] access points into hotspots to provide services for people other than the home owners. "Operators have added services to subscribers and also may generate additional revenue," Guo said.
MSOs "one way or another" will provide quad services, including wireless, Guo said. This could mean starting with an MVNO and evolving. "The bigger guys may be able to do more. Smaller operators will partner. But we believe there is a convergence of wired and wireless in the future."
Casa has a virtualized ultra edge broadband platform that includes a wireless gateway and mobile wireless functionality.
"They are virtual network functions that coexist on the same server platform," Guo said.