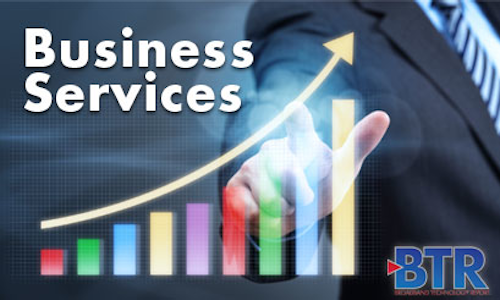 Cable operators continue to make strides in business services with four making the top nine in Vertical Systems Group's U.S. Carrier Ethernet LEADERBOARD. Time Warner Cable (NYSE:TWC), Comcast (NASDAQ:CMCSA), Cox Communications and Windstream (NASDAQ:WIN) all achieved LEADERBOARD status, which ranks Ethernet service providers based on retail port share. To qualify, the companies must have 4% or more of the U.S. Ethernet services market.
New entrant Windstream moved up to LEADERBOARD from the Challenge Tier during the year, based on the strength of its Ethernet private line service and presence in smaller markets that others don't serve.
Already in 2016, Windstream announced completion of an expansion of its metro fiber network in the Charlotte, NC, area. This expansion will connect Charlotte's mid-market business community, local data centers and commercial buildings to Windstream's nationwide fiber network and business services such as data, voice, network and cloud services. Charlotte is the first market in Windstream's initiative to invest in local metro fiber networks. Additional markets including Nashville and Richmond are expected to launch throughout the year.
Fellow LEADERBOARD provider Comcast Business has also had several announcements this year, including that it now will provide enterprises with direct links to Amazon (NASDAQ:AMZN) Web Services (AWS). AWS Direct Connect is intended to give Comcast's business services customers private network connectivity to AWS Cloud services at up to 10 Gbps of dedicated Ethernet connectivity.
Comcast Business also initiated a $1.2 million network expansion in two sections of Bellvue, WA. This expansion will reach 425 local businesses with access to Ethernet, Internet, WiFi, TV and voice services.
Other companies have been active as well. WOW! Business has completed the initial phase of installing and lighting a high-fiber-count cable connecting five of 38 planned downtown buildings beneath Wacker Drive in Chicago, including Willis Tower, formerly known as the Sears Tower, which is the tallest skyscraper in America.
WOW! Wholesale, is investing in a near-net fiber strategy to provide broadband access to more commercial buildings in 18 Midwest and Southeast markets, including Augusta, Chicago, Cleveland, Detroit, Huntsville, Knoxville, St. Petersburg and 11 other metropolitan areas.
Atlantic Broadband has launched hosted voice service for businesses across all of its operating regions, including western Pennsylvania, Miami Beach, eastern Connecticut, Maryland/Delaware, and Aiken, SC. The cloud-based, managed business voice service is intended as an alternative to traditional on-premises PBX systems. It's designed to support businesses with five to 500 employees and is intended for multi-location businesses or those that utilize remote, mobile or afterhours employees.
Atlantic also has been named the exclusive provider of residential and business services including video, Internet and voice communication services for Panorama Tower, a new 83-story development in downtown Miami. Atlantic Broadband plans to invest $4.5 million to create a redundant fiber-to-the-unit network, and will also offer business services, such as symmetrical 1 Gbps Metro Ethernet and hosted voice solutions.
Midco will acquire Dataware, a firm that has provided data center space and cloud and managed services since 2001. The deal includes two data centers located in Sioux Falls and Yankton, SD. The deal is intended to give Midco the infrastructure to deliver business-class data center and managed services across the Upper Midwest. The company is also assessing opportunities to expand the data center strategy into other cities.
In related Midco news, the company has extended its fiber-optic network reach to more locations in Minnesota through a cooperative relationship with Arvig. The arrangement is intended to help Midco Business customers reach Minnesota communities such as Duluth, Marshall, the Minneapolis-St. Paul metro area, Rochester and St. Cloud. Midco's Northern Plains Network currently spans 8,400 fiber route miles throughout Minnesota, North Dakota and South Dakota. It is now connected to the Arvig network through multiple interconnect points, which adds 4,000 fiber route miles available as Type 2 network extensions.
RCN Business is broadening its service area into New Jersey through its partnership with Cross River Fiber, a New Jersey-based fiber-optic and telecommunications solutions provider. Agents can now sell RCN's portfolio of business services to customers in New Jersey, including Ethernet services up to 10 Gbps and voice products including hosted voice and business trunks to companies over Cross River Fiber's Ethernet network. The relationship also provides access into data centers in New Jersey, including facilities operated by Digital Realty, Savvis, Telx, IO, Net Access, Sentinel and Equinix.
Mediacom Communications will invest $1 billion over three years to upgrade and expand its broadband network. Headlining the list of planned company initiatives is "Project Gigabit," a plan to make 1 Gbps Internet services available to virtually all of the 3 million homes and businesses within the MSO's 22-state footprint. The company expects to bring the first wave of Project Gigabit communities online as early as the fourth quarter of 2016.
Cablevision's (NYSE:CVC) business services arm Lightpath announced an agreement to implement a 1,000-seat cloud-based voice system for Sarah Lawrence College in Westchester County, NY. Following trials of Lightpath Hosted Voice in a campus department with stringent voice and mobility needs, the college plans to expand its deployment beginning this summer.
As part of the $400 million DAYTONA Rising renovation project at the Daytona International Speedway, CommScope (NASDAQ:COMM) has installed 250 miles of CAT-6 structured cable, 100 miles of single-mode fiber-optic cable, and 12,500 terminations to power video displays, digital signage and WiFi, in addition to high-resolution security cameras, fire and safety services, and HVAC and lighting controls.
ARRIS (NASDAQ:ARRS) has also been busy at the speedway lately, mainly with installing WiFi. ARRIS's project at the DIS motorsports stadium has gone live. The project, first announced in November, is part of a multi-track agreement with International Speedway Corp. (ISC).ARRIS Global Services integrated, designed and installed a new technology framework to bring high-speed WiFi to the stadium. The company says DIS is the first NASCAR racetrack to feature Carrier-Class WiFi.
Bright House Networks signed a strategic channel partnership agreement with Telarus, a distributor of business data, voice and cloud services. As part of the agreement, Telarus' network of agent partners, value added resellers (VARs), and managed service providers (MSPs) will be able to offer Bright House Networks' business services, including voice, Internet, and advanced managed services.
Additionally Bright House Networks Enterprise Solutions signed an agreement to provide voice, dedicated Internet access, Metro Ethernet and enterprise trunking services to Associates in Dermatology, a skin cancer practice with 12 locations in six counties Central Florida. Bright House Networks will connect the company's practice with its all-fiber DIA, Metro Ethernet and Business Phone and Trunking products.