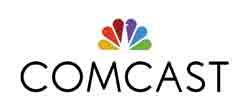 Comcast (NASDAQ:CMCSA) has been named exclusive marketing partner to Halcyon, a $370-million mixed-use community of private residences, retail, hotels and offices being developed in south Forsyth County, GA, near Atlanta. The company says the 135-acre development will be the first gigabit community in Forsyth County.
Comcast has signed a 10-year agreement to deliver video, voice and Internet services based on a 10 Gbps fiber-to-the-unit network to the development's businesses and residential properties. Comcast also plans to install dozens of outdoor Xfinity WiFi hotspots. Xfinity Communities will provide services to the development's residential properties, and Comcast Business has been selected to connect Halcyon's retail, hotels, offices and outdoor spaces.
Halcyon will offer 360,000 square feet of retail and office space, including two boutique hotels, a town center, and a dine-in movie theater. The mixed-use community will also offer 87 detached houses, 155 townhouses and 448 apartments. Halcyon is also slated to include 10 restaurants, a fitness club and a market hall.
"Halcyon will be one of the most technologically advanced mixed-use communities in the nation," said Doug Guthrie, regional SVP for Comcast. "This agreement sets a new standard for mixed-use communities. Residents, tenants and visitors to Halcyon will enjoy all the benefits of a virtually seamless online experience, all backed by a 10-gigabit fiber network capable of delivering truly cutting-edge services."