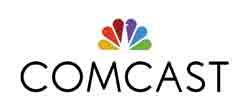 Comcast Business (NASDAQ:CMCSA) announced plans to invest more than $9 million over the next year in an expansion of its fiber-based network across Virginia to reach more than 3,000 businesses. The fiber-optic Ethernet network expansion is designed for up to 100 Gbps of network capacity.
The first concentrated expansion to launch in the state encompasses two large business districts in the Richmond area - Downtown and the Near West End. The completed investment will provide businesses and government organizations with Ethernet, Internet and voice solutions. Additional network expansions over the next year include Glen Allen outside of Richmond, Sterling near Dulles Airport, Manassas, Fredericksburg, and parts of Southwest Virginia, including Lynchburg, Salem and Roanoke County within the company's existing footprint.
"As Virginia continues to develop vibrant business communities, Comcast Business recognizes the need to light up our high-performance Ethernet offerings quickly for new businesses and provide scalable solutions that can meet demand as they grow," said Byron Cantrall, regional vice president for Comcast Business. "We are committed to making continued investments in our innovative infrastructure that position these locations around the Commonwealth as the obvious strategic choice for organizations requiring advanced technology services."