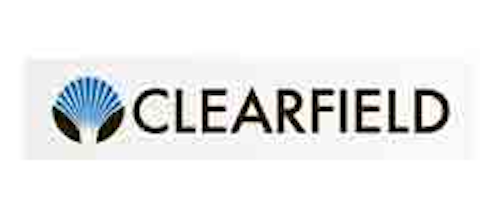 Clearfield (NASDAQ:CLFD) has introduced a hardened optical fiber terminal, test access point and drop cable options for its FieldShield fiber protection system. The YOURx enclosures are designed to let service providers match drop cable technology with the needs of the environment and cost priorities. Building upon the FieldShield pushable fiber and microduct pathway product line, the YOURx enclosures and drop cable options are intended to simplify fiber deployment, reduce initial capex and minimize long-term opex costs.
The YOURx line includes:
FieldShield YOURx-Terminal: a hardened optical service terminal designed to support any drop and FieldShield microduct, above or below grade
FieldShield YOURx-TAP: a test access point enclosure that accommodates two FieldShield Deploy Reels each storing slack fiber of up to 300 feet of 900 um FieldShield StrongFiber or 50 feet of 3 mm FLEXdrop
Drop cables route through the YOURx platform using a Flex Port opening. Three new unique drop cables include FieldShield Flat-SC designed for traditional flat-drop cable connectivity, FieldShield D-ROP pre-connectorized "Restorable One Pass" drop cable pre-placed in a FieldShield 7 mm microduct, and FieldShield FLEXdrop for aerial and buried environments in the OSP or plenum and riser-rated configurations in the inside plant.