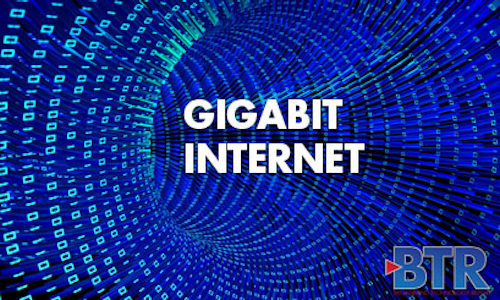 With the march to the end of the year underway, the gigabit Internet craze has shown no sign of slowing. In November alone, there already has been an onslaught of announcements. Let's take a look at a few of them.
Canadian operator Videotron has begun testing DOCSIS 3.1 in its network and is deploying DOCSIS 3.1 modems. Beta trials are underway to Montreal-area homes and businesses in order to assess users' behavior and reactions, as well as the reliability and performance of the technology in a real-environment.
Comcast (NASDAQ:CMCSA) has signed a seven-year bulk agreement to provide gigabit Internet service to residents in the Coda, a multiple dwelling unit in the Cherry Creek neighborhood in Denver. The service will be offered as an amenity to residents at the 182-unit property through Xfinity's Advanced Communities Network.
Comcast also deployed DOCSIS 3.1 in Detroit and announced plans for 2017 rollouts in some California markets, as well as in Utah, Oregon and southwestern Washington. The company already offers its fiber-based symmetrical 2 Gbps Gigabit Pro in the last three areas.
Midco and the Zeal Center for Entrepreneurship have formed a five-year strategic partnership, which will include providing gigabit Internet service to Zeal's campus in Sioux Falls, SD. Midco has provided a direct fiber connection while Zeal performed the internal hardware upgrades. Zeal, a startup incubator, said the upgrades went live earlier this month with no additional expense to users.
Hawaiian Telcom has made gigabit Internet available to Hawai'i Island's Pu'u Lani Ranch subdivision and the surrounding area. The company is using using fiber-to-the-premises technology. Initially launched in 2015, Hawaiian Telcom's 1 Gbps service currently passes more than 125,000 homes and 5,600 businesses statewide. The infrastructure expansion is partially supported by the FCC's Connect America Fund.
AT&T recently launched its AT&T Fiber gigabit service in parts of Baton Rouge, LA; Birmingham, AL; Charleston, SC; and Reno, NV. Additionally, the company expanded its fiber network in 16 metro areas where it already offered service. The 100% fiber network is now in 44 metro areas nationwide, and AT&T has a goal of 67 overall.
Atlas Networks has deployed V-band wireless gigabit Internet access in Seattle. The service is based on Vubiq Networks' HaulPass V60s Gigabit Ethernet wireless solution. This uses a 60 GHz V-band millimeter wave broadband wireless radio with an integrated two-port Gigabit Ethernet switch. The Atlas network reaches more than 200 buildings in Seattle.
RCN has launched DOCSIS 3.1-based gigabit Internet in the Washington DC metro area for $69.99 per month for the first year, no contract. The company also has deployed DOCSIS 3.1 in the Chicago and New York City metro areas, and most recently in the suburbs of Philadelphia.
MaxxSouth Broadband has deployed a fiber-to-the-home (FTTH) 1 Gigabit Internet service in Oxford, MS. The first phase will serve 3,000 homes and is expected to be completed in early 2017. The company plans to build out FTTH throughout Layfayette County over the next few years.