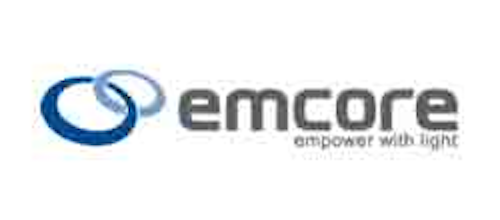 At OFC in Anaheim, CA, EMCORE (NASDAQ:EMKR) is introducing the MEDALLION 6100 Series DOCSIS 3.1 1,550 nm Externally Modulated CATV Transmitter. It will also be shown at CCBN in Beijing.
The fiber transmitter supports the DOCSIS 3.1 standard of 1.2 GHz in the CATV domain, and optionally up to 3.5 GHz in the SAT-IF band to support new international satellite deployments. Gain tilt control is now available for both the CATV and SAT-IF band. It also features a USB port for local communication, a 1000BaseT Ethernet port with an on board four-port Ethernet switch, support for IPv4/IPv6, and SNMPv3.
The transmitters use proprietary pre-distortion circuitry to improve CSO and CTB performance and allow links up to 150 km for extending HFC systems. The company says the transmitters have SBS (stimulated Brillouin scattering) suppression levels greater than 21 dBm through 40 km of fiber for RFoG and RF overlay in FTTx networks.
In other EMCORE news, the company has introduced the MEDALLION 7110 Series of CATV Fiber Amplifiers. The 1RU amplifier is designed for up to 31.5 dBm of pre-splitter output power, and features up to 16 SC/APC output ports. Various output power and port count configurations are available with optional integrated WDM filters for RFoG or RF overlay in FTTx.