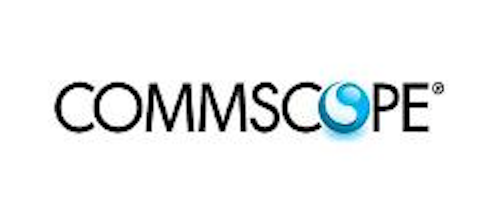 At the SCTE Cable-Tec Expo in New Orleans, CommScope (NASDAQ:COMM) will introduce its enhanced fiber wall box portfolio designed to simplify installation and reduce the cost of taking fiber deeper into both multi-dwelling unit (MDU) and single-family dwelling unit (SFU) environments.
As part of the recently acquired Broadband Network Solutions (BNS) business from TE Connectivity, the fiber wall boxes are available in multiple sizes and configurations for splice, connectorized and indoor/outdoor applications.
CommScope's mini Rapid Fiber distribution terminal (RDT), previously only available for indoor MDU applications, is now available for outdoor use. Using the company's RapidReel cable spool, the mini RDT is designed to deploy several hundred feet of 3.6 mm indoor/outdoor cable. The far end, the cable terminates to a 12-fiber multi-fiber push-on (MPO) or hardened multi-fiber optical connector (HMFOC).
To support cascaded MDU architectures, the mini RDT - indoor model is now available with a 1x4 or 1x8 integrated splitter option. A single optical fiber cable feeds the mini RDT, which splits the signal up to eight available SC plug-and-play adapter ports. To turn up service, installers use preconnectorized drops to feed up to eight living units per floor. It also features all-front access to customer terminations.
The optical wall box (OWB-S) is an outdoor fiber termination solution for connecting fiber-to-the-home (FTTH) devices, but it can also be used in other outdoor above-ground applications. Built for mechanical and environmental protection, the OWB-S offers options for fiber storage, splicing, patching and passive component integration. The OWB-S offers multiple cable access points for indoor/outdoor applications. For security applications, the OWB-S includes an optional padlock.