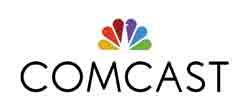 Natera, a provider of non-invasive genetic testing, has upgraded its Comcast (NASDAQ:CMCSA) Business Ethernet services to more efficiently run its portfolio of genetic tests. The company wanted increased capacity and speed to enhance its ability to access cloud-based analytical software.
Natera upgraded its fiber-based business services connection from 50 Mbps to 200 Mbps with Comcast Business. In addition, Natera recently expanded to 200 Mbps circuits.
Natera, which helps families identify and manage genetic diseases, is working on tests ranging from preimplantation genetic diagnosis for in vitro fertilization to non-invasive prenatal testing (NIPT).