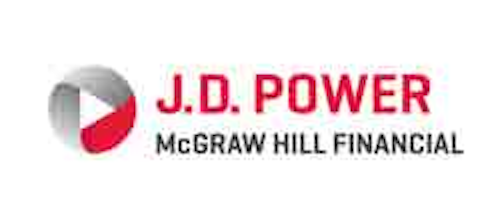 According to three J.D. Power studies, scores for network performance and reliability have improved, the number of U.S. households connected to digital service has grown, and satisfaction has increased across wireline offerings. DBS operators and telcos took all the top spots.
The annual wireline studies evaluate residential customers' experiences with TV, Internet and phone services in four regions: East, South, North Central and West. The ISP and telephone studies measure customer satisfaction across five factors: network performance and reliability; cost of service; billing; communication; and customer service. The TV study measures satisfaction in those same five factors plus another one, programming. Satisfaction is calculated on a 1,000-point scale.
In 2015, 25% of U.S. households with Internet service report having a fiber-optic connection, which may also provide TV and Internet service, up from 20% in 2013. At the same time, overall satisfaction with these wireline services has increased as well. For example, customer satisfaction with TV service has increased by 24 points to 723 in 2015 from 699 in 2013. The main reason for the overall increase has been a 39-point rise in satisfaction in the network performance and reliability factor during the period.
According to J.D. Power, as expectations regarding usage, performance quality and reliability continue to evolve, companies that understand these dynamics will be better positioned to provide a more satisfying customer experience, which can lead to higher levels of overall satisfaction and higher rates of retention, advocacy and return on investment.
Among the findings:
DirecTV (771) ranks highest in TV customer satisfaction in the East region; AT&T U-verse and DirecTV (750) rank highest (in a tie) in the North Central region; Verizon FiOS (777) ranks highest in the South region; and Dish Network (761) ranks highest in the West region.
Verizon ranks highest in ISP customer satisfaction in the East (738), South (749) and West (731) regions; AT&T (726) ranks highest in the North Central region.
AT&T ranks highest in telephone customer satisfaction in the North Central and West regions (758 each); Verizon ranks highest in the East (769) and South (773) regions.
The 2015 U.S. wireline studies are based on responses from 30,947 customers nationwide who evaluated their cable/satellite TV, high-speed Internet and telephone service providers. The studies were fielded in four waves: November 2014, February 2015, April 2015 and July 2015.