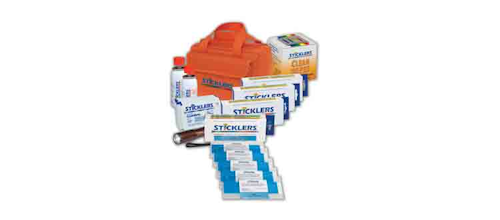 Microcare SticklersMicroCare will present its newest additions to the Sticklers Fiber Optic Cleaning Product portfolio at the SCTE Cable-Tec Expo in New Orleans from 13-16 October 2015.
The company will showcase Sticklers CleanClicker push-to-clean tools, designed to clean SC, FC, ST, E2000, LC and MU and MPO type connectors in any size and for any scale fiber-optic network. The tools are designed for more than 750 cleaning "clicks" per tool and to clean both male jumpers and female ports.
Tools are svailable in three sizes: for 2.5mm configurations, 1.2mm configurations, and the MTP/MPO design often used in data centers, central offices and cable TV headends. Sticklers fiber cleaning products are designed for needs ranging from the cleaning of individual connectors to cleaning for outside plant and premises networks.