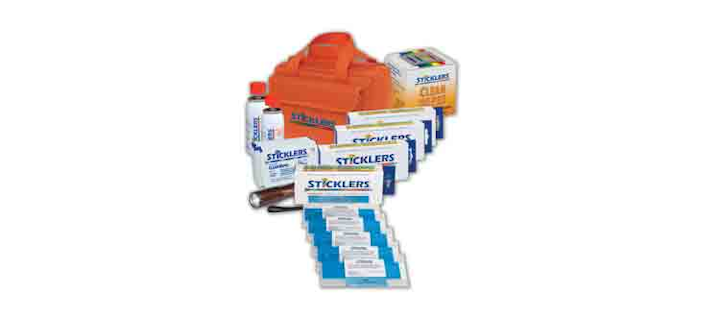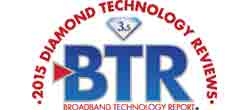 The Sticklers FTTH Fiber Cleaning Kit is based on feedback from installers and is designed for people working out of the back of a truck, particularly since the kit is a high-visibility bright orange, MicroCare says. It is large enough to hold inspection scopes, strippers, hand tools, cleaning devices or other conveniences in addition to the cleaning supplies.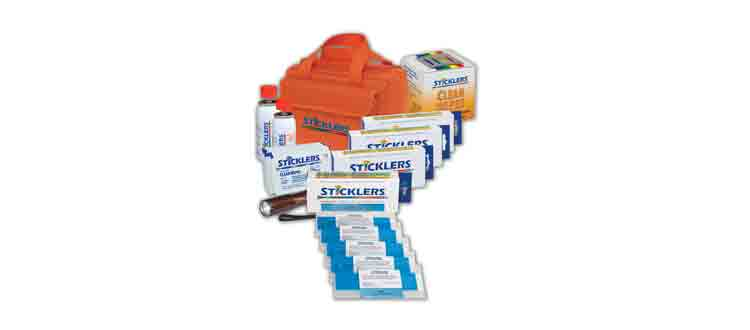 Microcare SticklersThe kit contains enough product for cleaning hundreds of FTTH connectors: two cans of Sticklers Connector Cleaner fluid (enough for 800+ cleanings); four boxes of 2.5 mm Sticklers CleanStixx cleaning sticks (200 cleanings), 50 individually sealed Sticklers CleanWipe Singles, and one box of Sticklers CleanWipe 400 lint-free wipes (enough for 1,000 cleanings). The kit also includes a Sticklers flashlight.
The FTTH Fiber Cleaning Kit retails at about $150, which puts the cost per cleaning at about 10 cents, MicroCare says.