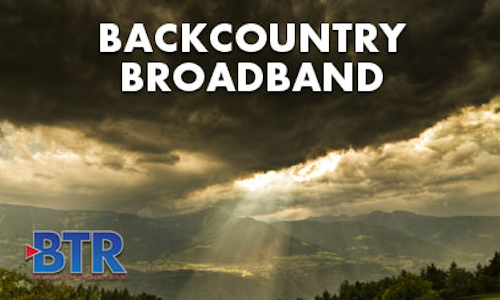 The challenge of bringing broadband access to the rural parts of America is such that non-traditional providers are getting in the game and providing high speeds in communities that might not otherwise get them.
Kit Carson Electric Cooperative, for example, recently announced the lighting of a $64 million fiber-to-the-home (FTTH) network in Taos, NM. Working with network integrator Fujitsu Network Communications and partners such as Pulse Broadband, KCEC will eventually make broadband access available in 29 communities and 29,000 businesses, community organizations and residential customers. The nearly 3,000-mile network will offer broadband speeds of up to 1 Gbps.
"There are some members that the only service they had when it came to the Internet was satellite," said Luis Reyes, Jr., CEO and general manager of KCEC. "In the biggest populated areas ... DSL was an option, but no high speed. (Sometimes) people couldn't afford it even if DSL was available."
KCEC started tying together substations with fiber in 2005 in order to enable a smart grid. In conjunction, the cooperative began offering Internet service along those lines. In about 2011, with USDA Rural Utility Service funds, KCEC looked into extending the fiber to the rest of its communities. Fujitsu was brought on board to integrate all the parts and make sure the network was future-proof and scalable. Juniper's core network was chosen. It is a routing network with zone GPoN.
"We are a multivendor integrator," said Greg Manganello, SVP and head of services at Fujitsu. "KCEC ended up with something that worked best for the situation."
Fujitsu also will provide back office support from a network operations center (NOC) in Richardson, TX. "Anything we can't fix remotely, we will dispatch (KCEC's) team," Manganello said. "Over time, (there will) be a knowledge transfer to (KCEC's) team. They have us to jump start it, but over time will localize more and more."
Thus far, the headend, backbone and laterals are complete. The remaining piece is the drops to homes and businesses. While 2,000 drops are finished, construction continues, dependent on the weather in New Mexico's northern mountains. Usually, there is only a six-month period - April to October - during which work can take place, Reyes said.
There already are 12,000 residential and small commercial customers on the wait list for the service. "What is impressive is that they are waiting. They haven't dropped off the list," Reyes said.
The project brings more to the community than just faster Internet service. The project put 300 people to work during a three-year period and brought $35 million dollars into the community during an economic downturn. It has forced the incumbents to think competitively as well, with lower prices, faster speeds and more services. The local community college is offering more remote classes, and KCEC is working as the backup for 911 service.
"Going forward, the way we view it is a tool the community can use to enhance economic development," Reyes said.