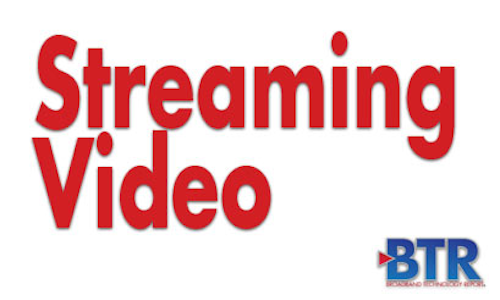 The 2018 NAB Show in Las Vegas was exceptionally busy - perhaps the busiest ever - for Comcast Technology Solutions (NASDAQ:CMCSA), said Bart Spriester, GM and VP. Most of the interactions were centered around workflow and the orchestration of streaming video services.
Comcast Technology Solutions was formed in October 2016 by the combination of Comcast Wholesale, thePlatform and THIS TECHNOLOGY. The group - whose portfolio includes video management, publication, distribution and monetization - provides an all-in-one direct-to-consumer (D2C) solution to help content providers build, launch and manage over-the-top (OTT) video.
"It seems like which type of encoder … or the Lego blocks used to deliver a service (has become) less important, and it (has become) more important to understand the end-to-end or orchestration of the video pipeline," Spriester said.
Comcast Technology Solutions had three announcements at the show. The first, the addition of a Live to IP offering to its Live Service portfolio, is a turnkey solution for ingesting content via satellite, fiber or over the Internet, for managing and protecting content, and distributing live streams to any device. The company noted that ESM Productions, an ROC Nation Company specializing in concerts and special events, uses Live Services.
"The major news … is that we have the (infrastructure) and are adding other things onto it, like linear rights management. That will solve the problem of inserting fresh content onto the OTT stream. We are bringing the (power of) the Comcast CDN to bear," Spriester said.
The LRM component helps put the right content in based on blackouts and zip codes, while AdStor, the second of the three NAB announcements, stores ads in the cloud and uses a decision maker to pull the ads and stich them into the video stream.
"Comcast Technology Solutions is bringing our innovation in this area to solve real world monetization problems," Spriester said.
While with manual processes it can take 24 to 72 hours before a linear advertisement can be effectively transcoded and delivered across all channels, AdStor's cloud-based work flow takes just minutes.
The third announcement was a new video player, Player Development Kit 6 (PDK 6), which offers a 50% improvement in time to first frame over current solutions, Spriester said.
"It reduces buffering time and makes sure you get your ad in front of a customer before they exit from a bad experience. It allows you to push video to the consumer faster," Spriester said.
NBCUniversal has been testing an early version of PDK 6 and plans to launch a full version in the coming weeks.
PDK 6 uses the latest HTML 5 language, and the company has worked closely with DRM and client-side ad insertion companies. Spriester said the player is a light player that is deeply integrated using the latest technology.
"The overall theme is to improve the video experience for the content provider," Spriester said.