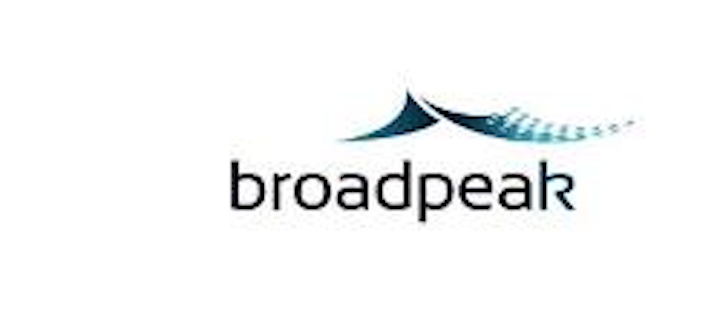 At the SCTE/ISBE Cable-Tec Expo in Atlanta, Broadpeak will demonstrate its content delivery network (CDN) solutions for IP video delivery, including cloud PVR, multicast adaptive bitrate (ABR) streaming, and origin server and packaging solutions.
The company will demonstrate its nanoCDN multicast ABR solution, which is designed to turn broadband gateways, cable modems, WiFi routers, and set-top boxes into active components of an operator's content delivery infrastructure for live HTTP video delivery to any device. Several use cases for nanoCDN will be showcased, including low latency for live video streaming.
Broadpeak's Cloud PVR solution is designed for delivering time-shifted TV services, including multiple recordings on various channels simultaneously without any constraint on the available bandwidth or the number of tuners on the reception device. It supports start-over and catchup TV, and impulsive recording, using a shared copy or private copy model. Recorded content can be processed on the fly to be viewed on any device type.
Broadpeak's BkS350 Origin Server and Packager is designed to improve multiscreen video delivery on managed or open Internet networks through on-the-fly packaging and cache management. The BkS350 Origin Server and Packager is designed to support all streaming formats and a range of applications, including live, VOD, cloud time-shifting, start-over, and catchup TV. The platform can be run on hardware or virtual machine.
In other Broadpeak news, Ultravision, a pay TV operator in Mexico, has selected Broadpeak solutions to power its new IPTV multiscreen service. Ultravision will use Broadpeak's BkM100 video delivery manager, BkS400 HTTP video cache servers, and BkS350 origin packager.